Hexagon to Daz - Now I get it (pt3)
texjones
Posts: 0
OK, I understand it now, If this helps someone else. Here in the render, this is a basic setup frame for a hotel I am creating to go into the scene. The one thing I have learned, (actually there's two), when in Hexagon, this is one room copied five times, the room divider copied once and the floor divider is just lengthened enough to cover the area, in Hexagon DO NOT make them into a group. I saved it as it is, seperate parts so each has its own characteristic then exported it as an object in Hexagon. Re-opened the object in Hexagon, as an object all the parts become one, still with their own characteristics, then sent that to Daz. and everything stayed exactly.
The second thing I've come to understand, in Hexagon, the loops I made to cut out for the windows and door frames, the mistake I was making before was cleaning up those loop lines. DO NOT clean them up, leave them. When you unfold the object for the UV, you can select each part face to adjust the checker to make sure they all fit the same. BEfore now, I was taking out those loop lines and when I sent it to Daz, Daz responded by trying to close the lines (those diagonals I kept getting). IN this, if I had gone ahead and cleaned up those lines there would diagonals all over the place. And If I had grouped everything they would all have one texture. But as you see, there are nine pieces each with own characteristic and textures. And to prove I'm right, I did another cube, with the cutouts then cleaned up the loop lines, saved as an obj, then sent to Daz and there were diagonals all over the place.
So now, I start making the door and windows, and again for each part DO NOT group, leave them seperate they will become one as an object sent to Daz. And DO NOT clean up the loop lines.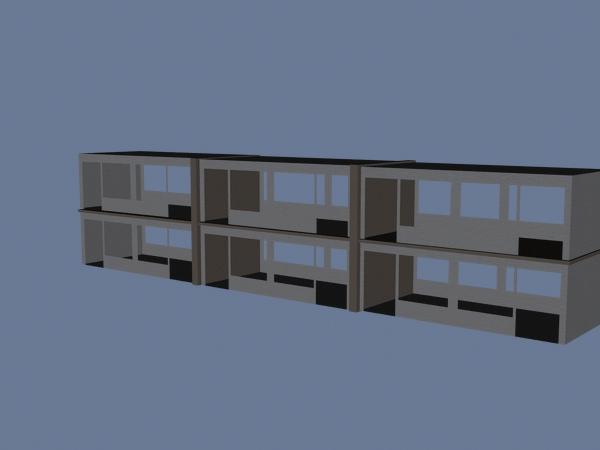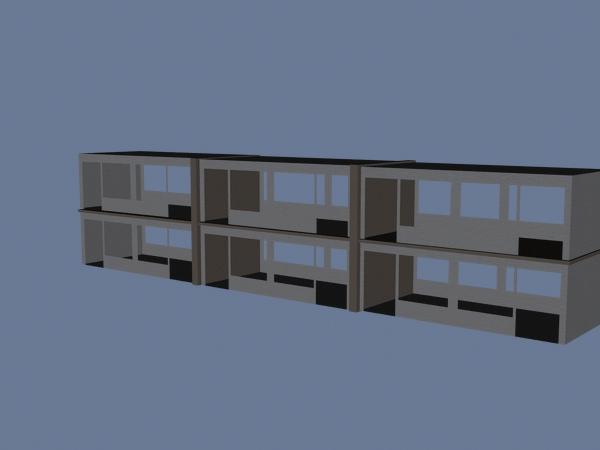 Post edited by texjones on