How to Rig a Prop: Magician's Staff
RGcincy
Posts: 2,701
I previously posted my notes on learning how to rig a cabinet door. This thread contains my notes on creating a slightly more complex rig. If anything isn't clear in the instructions or if adding another image would be helpful, let me know. Since I'm new to this, there may be a more efficient ways to accomplish some tasks. If so, just post a comment and I'll update my directions.
This uses the Snake Staff prop from the PC+ Staff Pack. This is more complex rigging than the cabinet doors I rigged in the previous thread as it is not a single piece of rigid geometry rotating around a single axis. On the other hand, it is less complex than trying to rig a humanoid figure.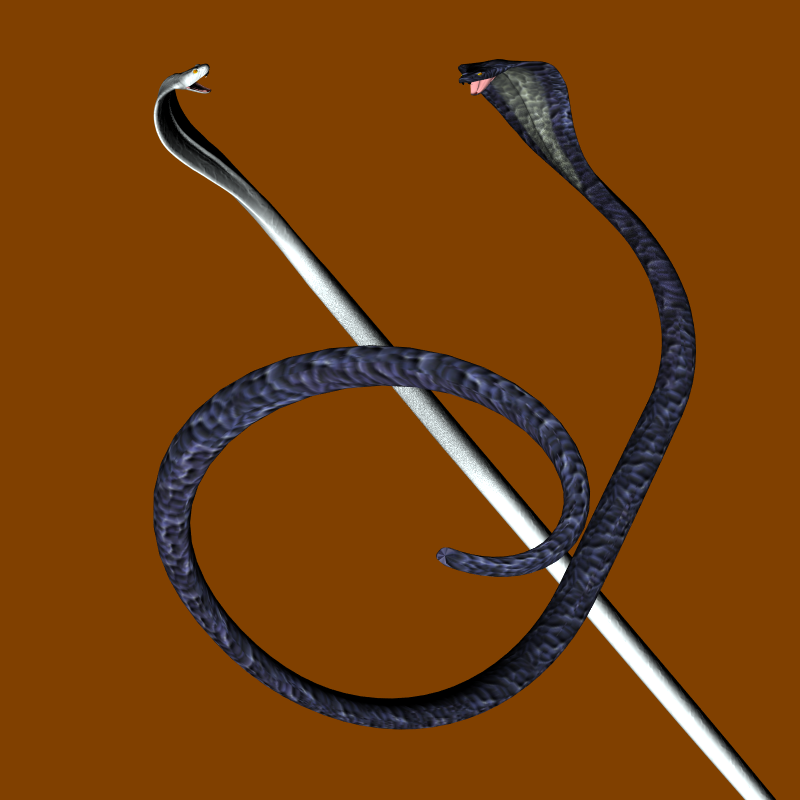 We will be adding 8 bones to the staff. More could be used if you want to give the prop greater flexibility but 8 is sufficient to show how to accomplish the rigging.
I've broken the steps down into 5 main tasks: If you don't own the snake staff, you can use any other staff you might have to follow along. Or you can create a staff by choosing Create/New Primitive from the main menu and making an elongated cylinder using the following parameters: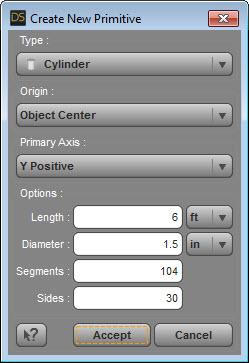 Snake staff create pole.jpg
Post edited by RGcincy on