Pimp My Prop Now in Store [Commercial}

Marieah
Posts: 518
http://www.daz3d.com/new-releases/pimp-my-prop

I thought it was about time I had another WIP thread so I've started on a new extensive shader product called Let's Renovate! Basically, it will be a big collection of quality external prop textures - building and ground materials - that will allow you so breathe new life into your old prop sets, and even put disparate pieces together to create your own sets to fit your needs. It's a kind of Fabricator for buildings.
I've just done the first ten or so textures and tried some of them out on the first prop I found in my runtime that had both ground and walls. It's an old set called The Courtyard. The pink texture you can see on the walls to the right of the image are the original textures. The crazy paving on the ground is from Let's Renovate!, as is the rough brick and the medieval timbered texture in the centre.
So let me know what you think and make your building texture requests here. I plan to include roof textures such as tiles, thatching and corrugated iron and there'll be lots of worn and grungy textures as well as some new ones. Maybe windows as well, including broken ones.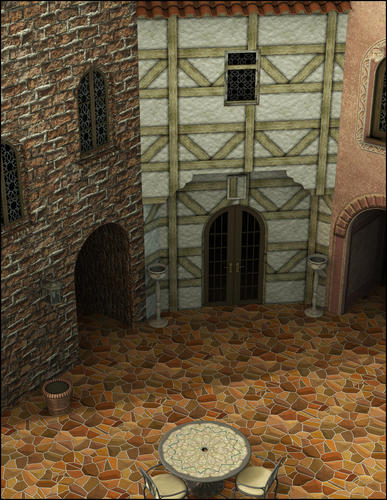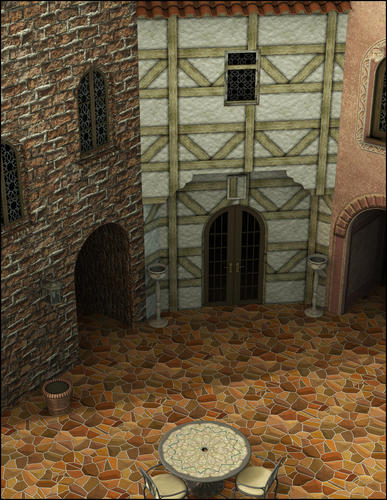 Post edited by Marieah on