"Animation In Carrara" Video Training (commercial)

PhilW
Posts: 5,119
My latest video tutorial series called "Animation in Carrara" will be launched soon, and I thought that you would like to see the complete project that I put together as part of doing that. The series contains over six and a half hours of detailed tutorials, and covers:
- the basics of animating in Carrara
- mechanical animation
- character animation, including the 12 Principles of Animation and how they apply to Carrara
- a general approach to animating a scene
- creating walk cycles with character
- lip sync
- various animation specials such as picking up and dropping or throwing things, physics animation, dynamic hair and clothing and replicating animated characters
- going though a complete animation project, including sections on scripting, storyboarding, character and set design, sound recording, doing the actual animation, titles, adding sound effects and music and producing your final project.
For the "complete project" section, I use "Robot's Goal" as my sample project and the final version is attached. The distribution will include all of the scene files used to create this so you will be able to see how it was all done. There will also be many other working files included, such as example scenes for all key learning points, some NLA Clips which you can use in your own projects and a complete dynamic hair, set up ready to be animated!
I hope you will enjoy the training when it is released - but in the meantime, please enjoy "Robot's Goal"!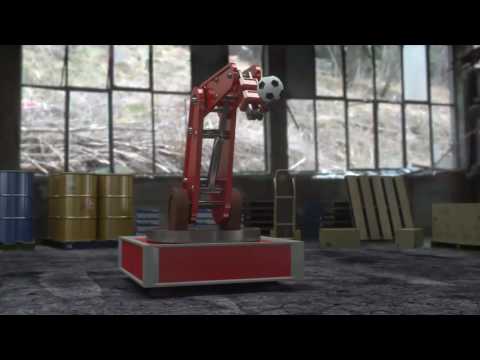 Post edited by PhilW on