Free RGB Hdri Soft Lights for Iray by VAlzheimer

valzheimer
Posts: 486
Hey guys, I've created a freebie lights for Iray, published yesterday on my web page so I decided to let you know here as well :)
This is my first set of Environment lights/HDRis for Daz Studio and it includes 10 one-click presets of different environments to use in your renders. Package also includes additional light preset, Render Settings for Daz Studio, 13 Bonus Settings to help manipulate included Environments and 10 HDRi high resolution maps in 6000x3000px size. These are free for both commercial and non-commercial use (without package distribution).
You can download them and see all the details here on my official website: http://www.valzheimer.info/2016/11/va2016-rgb-hdri-soft-lights-for-daz.html
Here's also a walkthrough video so you can see them in action (mind my accent, I'm not a native English speaker):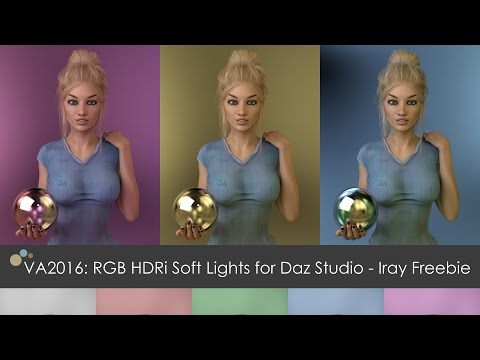 Have fun and enjoy and let me know what you think ;) If you like them leave a comment and of course follow VAlzheimer page on Facebook and subscribe to my website, I'll make more free content and tutorials as time allows.