Creating faces from vertices?

WsCG
Posts: 389
Hello,

Okay, so back to business lol.

I'm installing a sink in the counter for my kitchen project. I have the sink, I have the spot I want it to go into. Thing is, because I love to make things more difficult than I need to (I could just make the sink a more square shape, for example) I've decided to make the sink round/oval. This leaves an open area around the spot it will be sitting on. My challenge is to create a solid area that encloses the sink, but leaves the counter area where the sink rests open.

That's really confusing to explain, so I took some screenshots, and a video.

Now, in Blender, it's a matter of selecting the vertices and pressing the F key to create a face. Pretty straight-forward. I can't seem to find a similar tool in Carrara, either in poking around in the program, or searching in the help or online. I'm sensing it's another case of Carrara having its own naming convention for such a tool/process, and so I'm just not looking for the right thing.

So, here's some screenshots of what I'm working with, and a video I recorded in Blender showing what I'm basically trying to do. The video should really help explain it better than I am lol. The circle/oval in Carrara is still solid since I figure I'll have to delete the face once the rest of it is connected. Trying to delete it now deletes the whole thing; I can't find an option to only delete the face, leaving the vertices/edges intact.

Here's the Blender vid demonstrating what I'm trying to do - or something to the same effect.

So here ya go. What process should I be using to get the same results as in the Blender vid?

Thanks!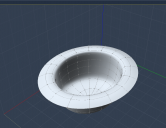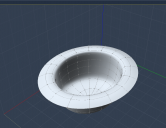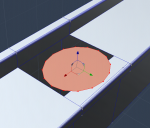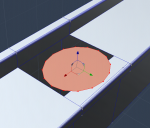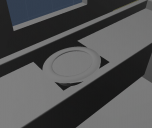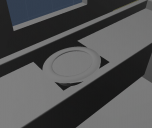 Post edited by WsCG on