Which lofting method is used here?

WsCG
Posts: 389
Hi all,

So, I'm trying (desperately lol) to find tutorials to help me understand how Carrara works. I keep running into the same situation, where I think I understand how to do something in the program, only to hit a wall when I try to implement what I (think I've) learned... and end up not being able to figure it out.

So the latest is trying to create a simple wine-glass using lofting. I found a great video here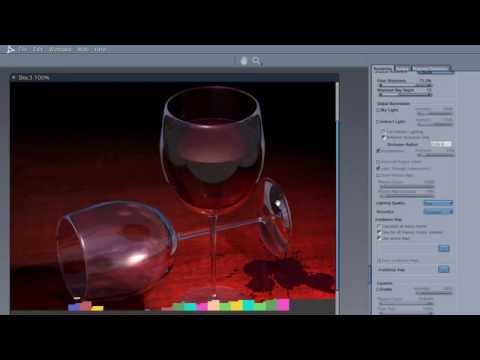 He shows that he's created it with a spline. I thought I understood what he's doing (I've done lofting in other programs, so I understand how it works), but once again... Carrara throws me a curve ball, and I can't for the life of me figure out what's going wrong. How does he get the exact replica of the wine glass on the ground and side like that? I can't get that to happen, and I've tried selecting everything in the drop-down for the different Extrusion options. I get the wine glass shape on the ground and then just a straight line with a bunch of points in it on the side wall. Further, when I try to modify the points on the side wall, it messes up my point positioning on the ground.

Thanks.
Post edited by WsCG on