More Textures for Chloe Plushie UPDATED

wolffaery24
Posts: 0
Ok someone let me know that sharecg wasn't showing a dl link for CItrus Parade. I have reuploaded the files, and the link is now showing. Sorry everyone, I have no idea what happened, but it's fixed now for those who would like them.
Ok so I kinda went overboard with the textures, but they were so much fun to do! If people like these I will try to do some for the other plushies. I have 5 different sets of textures....Citrus Parade includes 28 textures in all. Grapefruit, Kiwi, Lemon, Lime, Orange, and Peach.
Melon Parade includes 16 textures in all. Cantelope, Coconut, Honeydew, and Watermelon.
Fruit Basket includes 37 textures in all. Green Grapes, Red Grapes, Purple Grapes, Mixed Grapes, Pear, Pineapple, Strawberry, and Banana.
Veggie Garden is the largest set with 56 textures in all. Broccoli, Carrot, Corn, Eggplant, Indian Corn, Lettuce, Potato, Pumpkin, and Tomato. And lastly there is Haunted Pumpkins. 8 textures of White, Orange, and Marbled Spooky Pumpkins.
All sets include the textures ( jpgs) and the mat poses ( pz2's and png's).
Download at my sharecg page. http://www.sharecg.com/pf/AveryRaethorne
Enjoy!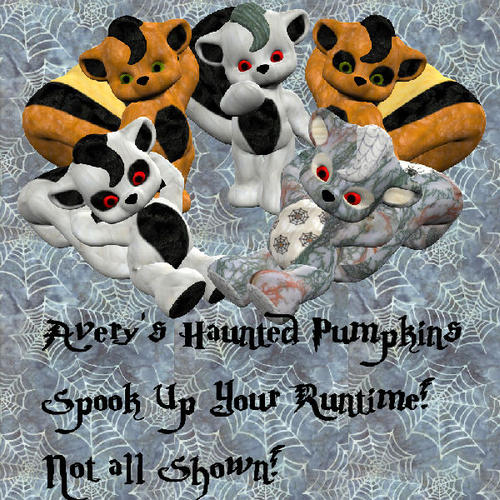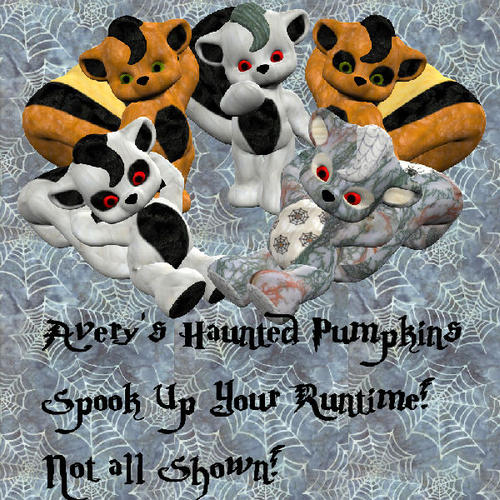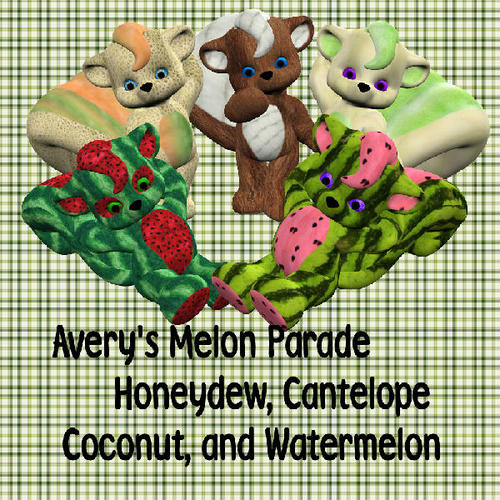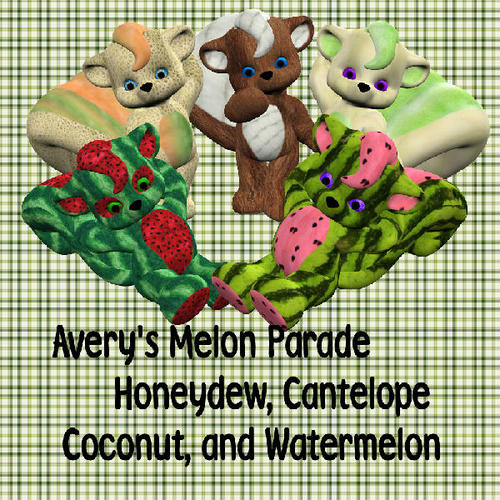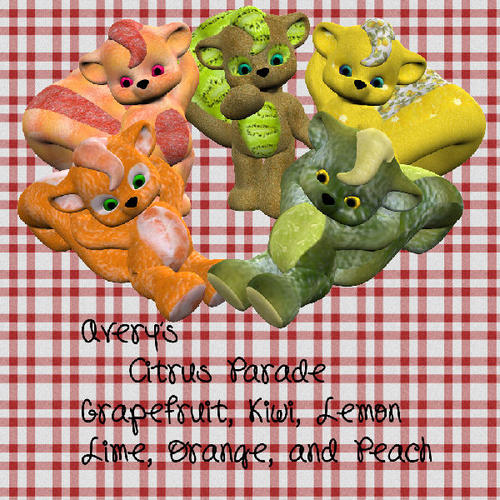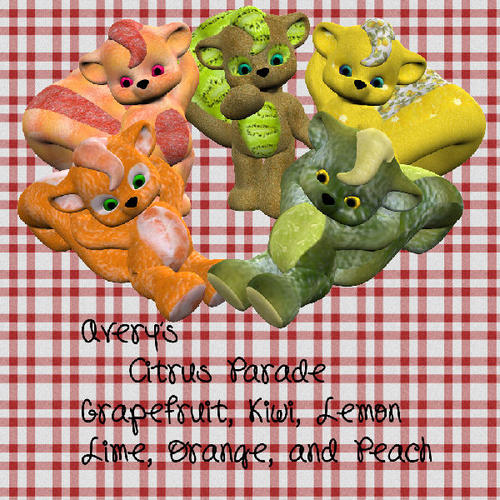 Post edited by wolffaery24 on