CCmFile::kIdentify4 and .obp file formats

sriesch
Posts: 4,241
Does anybody know if the .obp file format is unique to Bryce, and/or does CCmFile::kIdentify4 have any meaning to anybody?
While trying to track down the source of a corrupted file problem in an unrelated application, I stumbled across the fact that the garbage characters in a file have some text that looks very similar to the contents of a Bryce .obp file. However I have no idea if this means Bryce is in some way related to my issue or if this is totally unrelated and perhaps the text seen in an obp file (when temporarily renaming to .txt and viewing in wordpad) is just something that might be in any number of files from any application.
I still have no clue how the contents of a .obp file would have ended up in another application's file, but at least it would be something I could monitor in the future.
Here is the file that had the unexpected data in it:
And here's a bryce .obp file:
Oh, and here's the randomly googled search result that led me to making this connection when I tried googling for "CCmFile::kIdentify4": http://www.celeris.com/forum/viewtopic.php?f=3&t=2064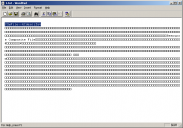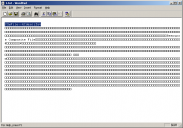 screenshot, corrupted file.png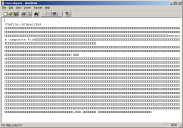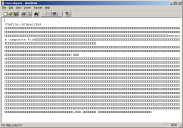 screenshot, bryce obp file.png
Post edited by sriesch on