G8F and G8M Unwell Poses: Last Illness for G8M.

richardandtracy
Posts: 3,962
In the last week my entire family and I have gone down with Norovirus (winter vomiting bug) we picked up when getting my father in law from hospital. It was, and still is, utterly exhausting to deal with.
So that this is not a totally wasted experience, I have created 5 poses with mirrors of G8F dry heaving into a bucket (don't really want to model some vomit). Not the nicest of pose sets, but it does happen to most at some point. Could also happen to teenagers after they indulge in alcohol for the first time, and learn the hard way that everything should be experienced in moderation.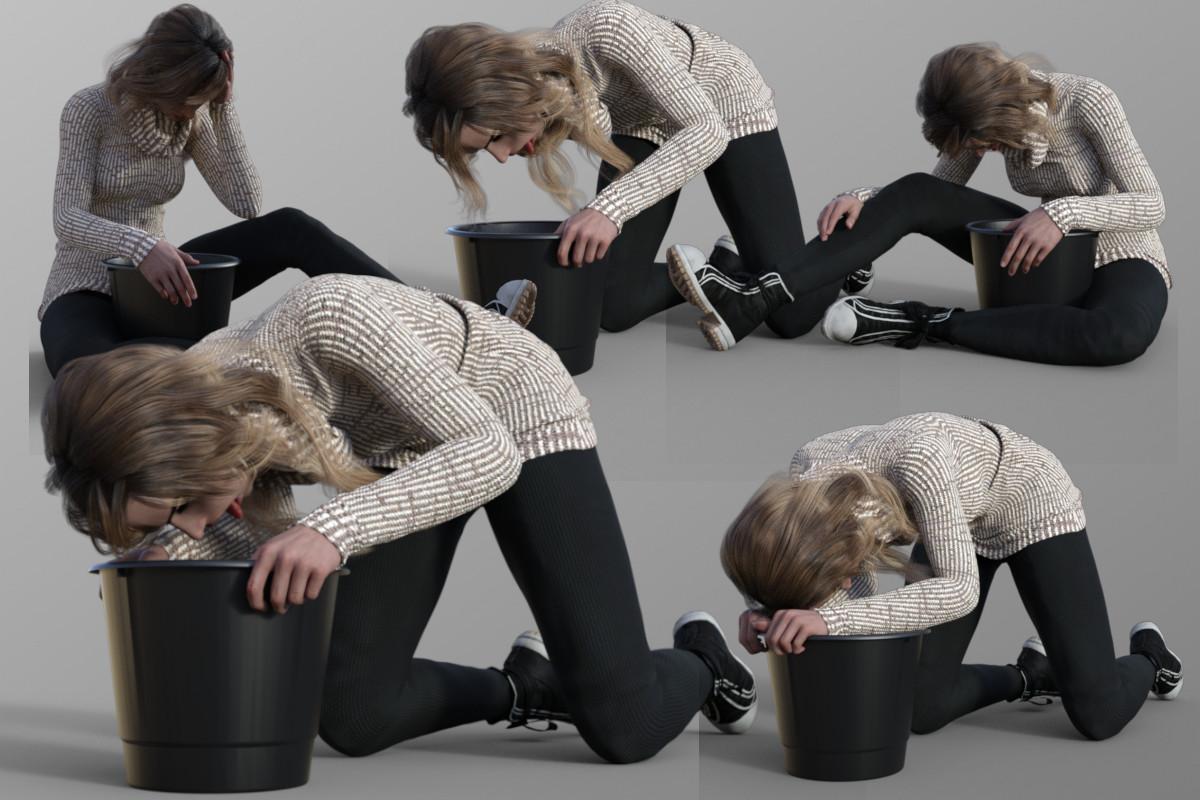 Character is Aisling for Charlotte 8, clothing by Hypertaf. The bucket is my just released 'Waste Bin' freebie here: https://www.daz3d.com/forums/discussion/543531/waste-bin-freebie#latest. Any bucket model would do, I just felt I wasn't convinced by the other freebie ones I could find.
Regards,
Richard.
Post edited by richardandtracy on