Eye geograft not transforming with the eyes ?
Anim
Posts: 239
I made a geograft for the eye cornea geometry of G8F.
It is correctly welded and working in general.
But, it does not transform with the eyes.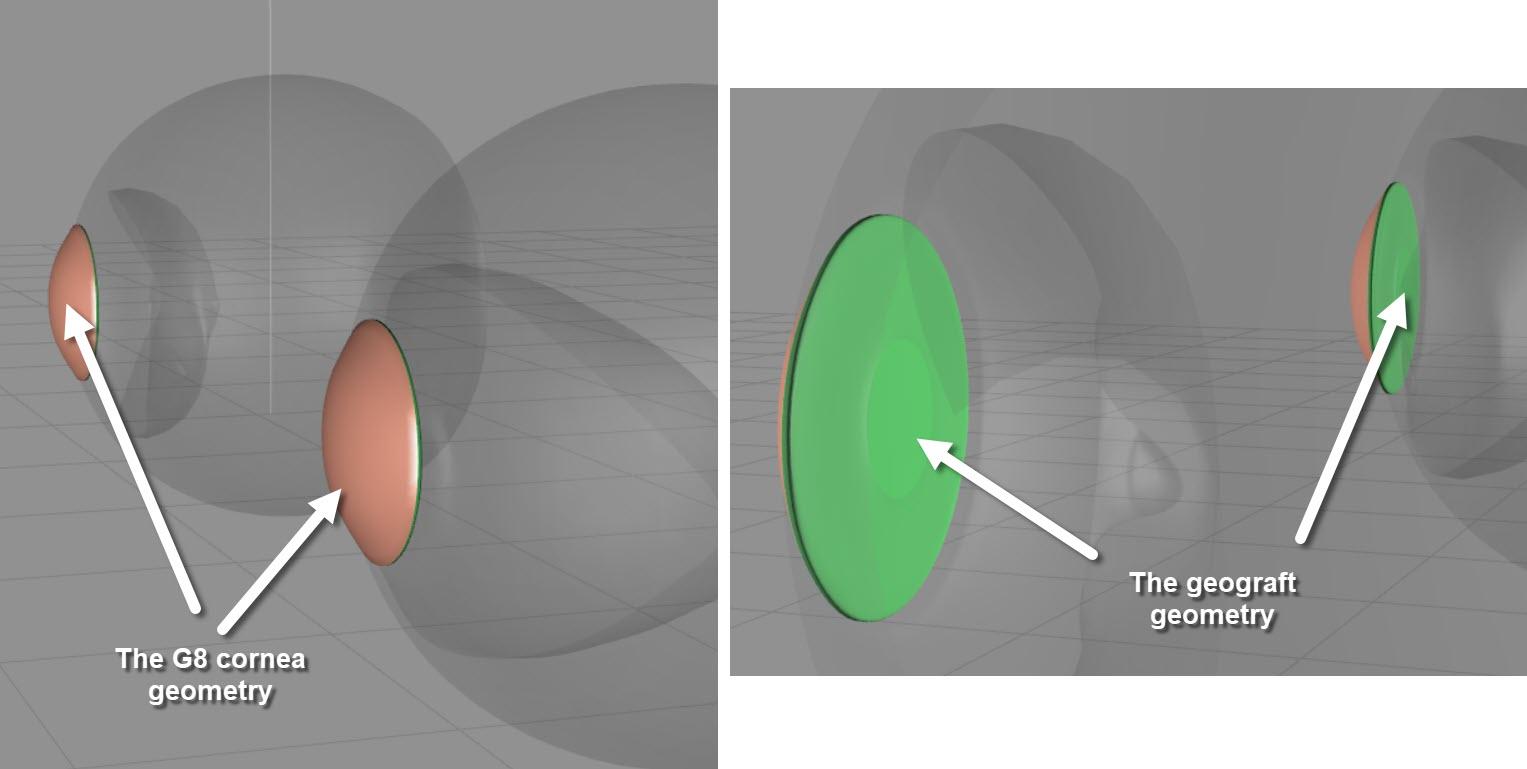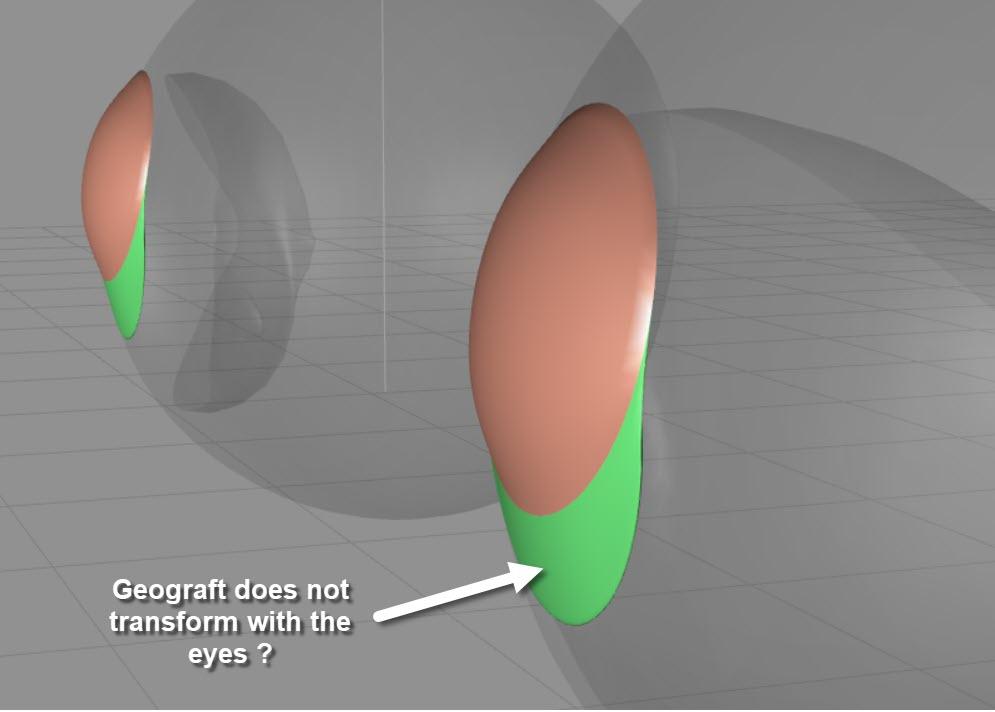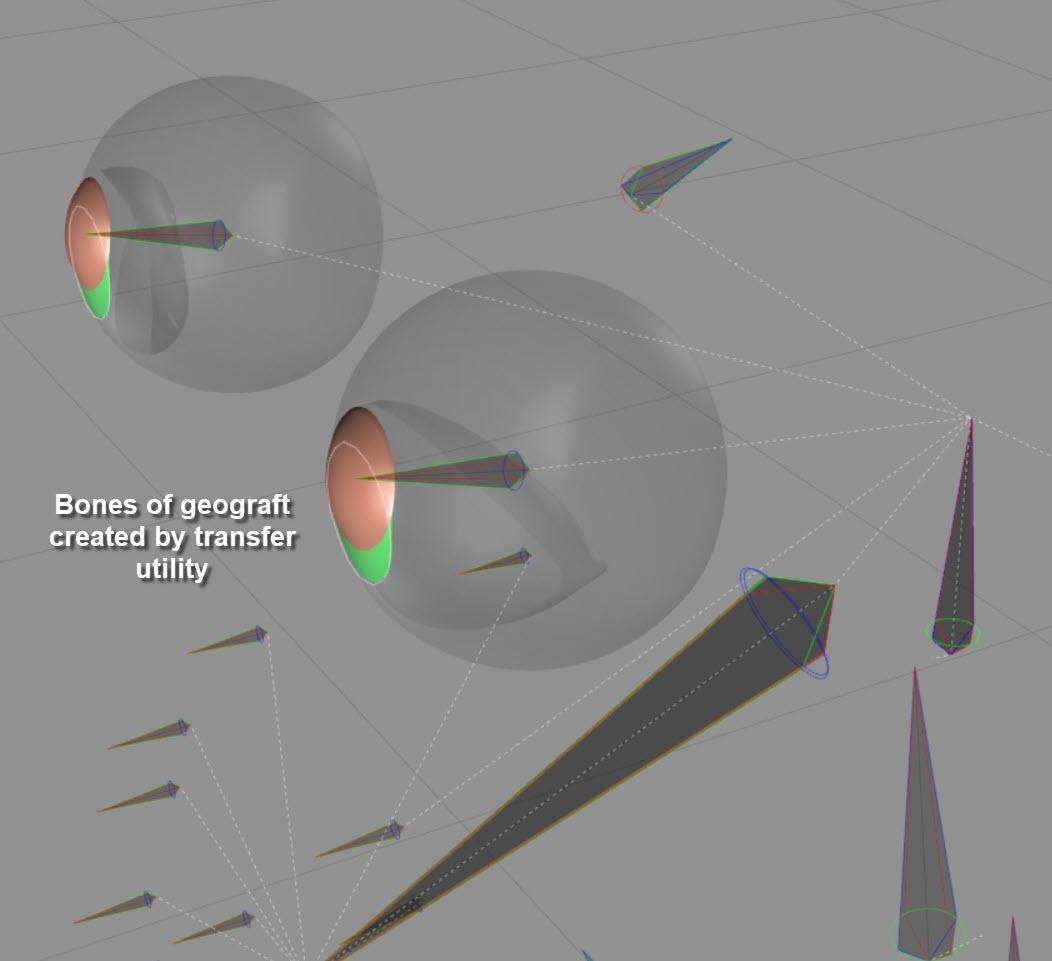 Mistake I made, I think.
The geograft is one geometry object for both eyes. I assume I need to create two independent grafts, one for each eye - correct?
How am I supposed to take care, that the transfer utility creates the correct bone assignment?
Somehow left geograft needs to get left eye bone and similar for the right one.
Thanks for help.
Post edited by Anim on