Extending Tool Settings pane?
shoei321
Posts: 112
See the attached screenshot of the Tool Settings pane for the Geometry Editor Tool. I'd like to add/trigger functionality around Selection Sets in this view. Is there any way to catch signals that are emitted when the currenlty selected SelectionSet changes, and/or to add options to the context menu you get when right clicking on one?
I can't find any SDK class definitions for this view, and I don't see anything in the registered set of Actions involving these events.
Thanks!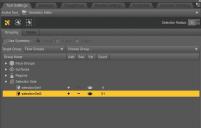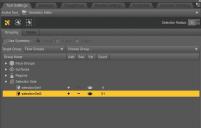 2016-05-05 7-32-14 AM.jpg