GMS Props Freebies (updated 09-09-2019)

zombietaggerung
Posts: 2,541
Hello friends. Long have I been a member of this community, downloading other people's freebies and thinking I could never possibly make anything of the like. Well friends, that has changed. I decided to learn Blender so I could give back as a thanks for all the nice free things I've gotten in the past.
I am still in the beginning stages of modeling, but I would like to start a thread for the things I make and put up. For my first offerings, I give you: a Teapot with a cup and scaucer and a Dining table and Chair. The teapot and cup are just obj and mtl files, not uvmapped, but look nice in Iray or 3dl with whatever shader you may use. The Dining set, is uvmapped and textured and properly packaged up to be used in DS 4.8 and higher. The material are set up for Iray, but I'm sure with tweaking could be used in 3dl with no trouble.
As you can see from the promos, both offerings are scaled properly to work with DAZ figures. Please enjoy these offerings and watch this space for more.
All items can be downloaded from my ShareCG or Renderosity Free Stuff page.
Special thanks to @FSMCDesigns for his help with fixing my UVs.
---
List of Freebies: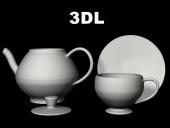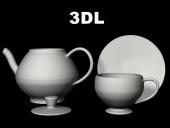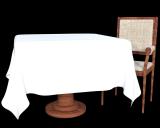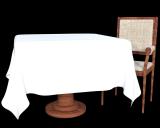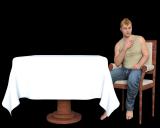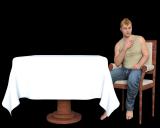 Post edited by zombietaggerung on