Ha, my first-ever "finished model", bwa-hahaha!
Roman_K2
Posts: 797
I'm still having trouble understanding chamfering but I was able to use my newfound skills to flatten and stretch out a cube primitive into a "wooden six-inch ruler".
I even tugged on some edge lines a bit, to "bevel" the top to resemble an old time, 1950's style ruler. Exported to DS 4.8 and added color, and played around with the Transform tools in PS to put some ruler-like writing on it. Bit more post-work to "chamfer" a little bit here and there and there it is!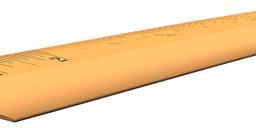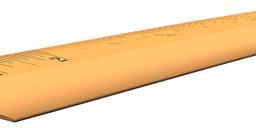 six-inch-ruler-created-in-hexagon.jpg