G3M - Genital bulge messes with G2M auto-fit clothing!

L'Adair
Posts: 9,479
I realize early default male figures were as "endowed" as a Ken doll, and there are morphs for adding the bulge for the benefit of clothing for those figures. So why is G3M different in that regard? I've spent the evening dressing him in a variety of G2M clothing and they all look bad in the crotch area due to the built in bulge. I can only assume clothing made specifically for G3M and generation 7 figures will not have the same issue. But it would be nice to flatten, or at least minimize the bulge to smooth the fabric in the groin area when using the Auto-Fit with G2M clothing. (And I would expect the same issue, perhaps even more pronounced, with any Auto-Fit product for earlier generation clothing.)
(These were all rendered in 3Delight.)
Aside from this issue, so far, I'm liking G3M a lot. But part of what makes it "affordable" to include G3M/M7 is the ablity to use clothing from previous generations. Somehow, when using G2M clothing items, I don't think making sure the crotch is never showing in a render is much of a solution...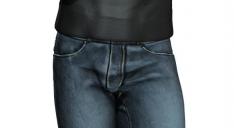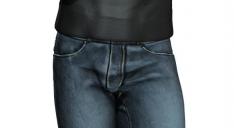 G3M Bulge with G2M Clothing - Jeans from Urban Survivors.jpg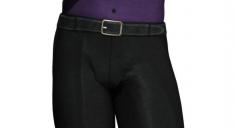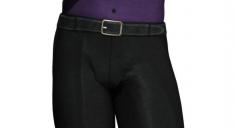 G3M Bulge with G2M Clothing - Minato Outfit.jpg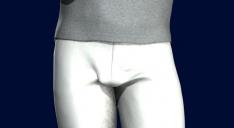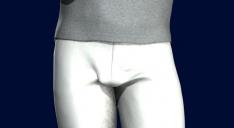 G3M Bulge with G2M Clothing - Casual A from IH Kang.jpg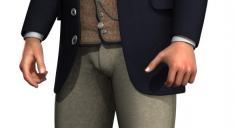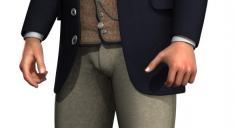 G3M Bulge with G2M Clothing -Grantham Hall Suit Duex textures.jpg
Post edited by L'Adair on