"RSSY Character and Material Conversion Genesis 8 to Genesis 9 Bundle" Issue Help

Astroz
Posts: 13
Need help with;
"RSSY Character and Material Conversion Genesis 8 to Genesis 9 Bundle" by RiverSoft Art & Sickleyield
The PDF Manual is no help in my Case or I just do not get it how to fix the issue.
Converting Aakash: Melina & other characters to 9 with this scripts always create a disproportioned left eyball.
It is shrinked & displaced for no reasons.
It has same slider parameters. like the right by for some reason it is shrinked, see attachement...
I found the slider to pretty much correct they eye, but when I use expressions or poses it jump back to small...what can I do to change it permanently?
Slider:
facs_cbs_EyeFullCompressionLeft
facs_cbs_EyeFullCompressionRight
facs_crtlEyeLookOutLeft
facs_crtlEyeLookOutRight
I even looked into the parameters & did not found any way to adjust both eyes even...
Any idea what to do?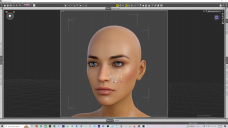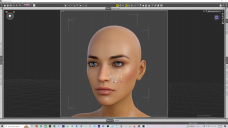 This discussion has been closed.