Stuck on building up volume from polyline outline
Roman_K2
Posts: 1,147
I'm getting better at creating letter shape outlines, by using a polyline. I'd like to put some sort of cover on this form, but it's not playing ball!
I'm not sure how I ended up with the gap at the top, as I thought I had welded the last two points together? (blue arrow)
I'd like to bridge the sides - like where the yellow arrows are. Functions like "bridge" and "close" aren't working. Fast Extrude isn't working either.
Red arrow = I know how to fix one or two areas that aren't smooth enough. Too late now but I can get them in the next iteration.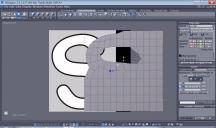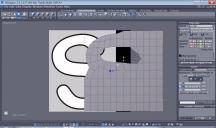 modelling-a-flat-2d-letterform.jpg