Use Dforce on figure?

tom_bf4025f165
Posts: 12
I'm experimenting with Dforce on a figure instead of clothing/hair. Has anyone done this successfully? Simply applying a dynamic modifier to the figure's geometry results in the figure collapsing like an empty bag:
If I remove the dynamic modifier from the geometry and apply it to the bones, I get this message:
Any help is appreciated.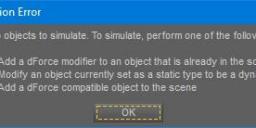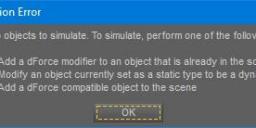 Post edited by tom_bf4025f165 on