Mystical Lava Island (Commercial)

acharyapolina
Posts: 701
Explore the Mystical Lava Island. A mystical place, full of mystery and secrets.
Deep into the jungles, explore the strange Obelisk buildings with giant crystals, or go see the magical Lava spitting stone serpent.
Explore a dangerous stone tunnel that has wall spear traps, and be careful of which stone plate you step on. Or walk up steep stone stairs to get to higher areas.
And Finely, try your luck at retrieving the massive gemstone, guarded by the two stone lions.
This is the Mystical Lava Island, prop set.
So currently this is the product I'm working on.
So far the Props that are available to build with are.
A set of Palms, bunch and single.
Stone block, stone triangle.
Stone steps.
A stone Obelisk building.
A stone Snake temple building.
A Torch.
A spear.
A Skeleton.
A set of Pressure plated blocks.
A Spear Wall.
A Gemstone with a stone holder.
A Mountain.
A Grass and Ground plane.
A Set of Stone paths.
Mystical Lava Island 1.jpg


Mystical Lava Island 2.jpg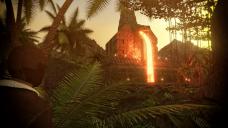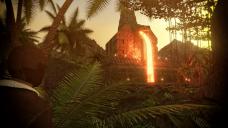 Mystical Lava Island 3.jpg


Mystical Lava Island 4.jpg
Mystical Lava Island 5.jpg