Colourful Socks for Genesis 9

Catherine3678ab
Posts: 7,179
Okay, these free socks have toes BUT they are not moving with the toes of G9. So "as is" ... one can make morphs if need be for the sock toes. One can hide the toes of G9.
Released over at Renderosity.
Includes 2 pose presets -- to set each foot to have toes spread apart. These are basic presets -- can be used with any other product or pose presets as you please.
Either before or after loading the socks, apply the pose presets.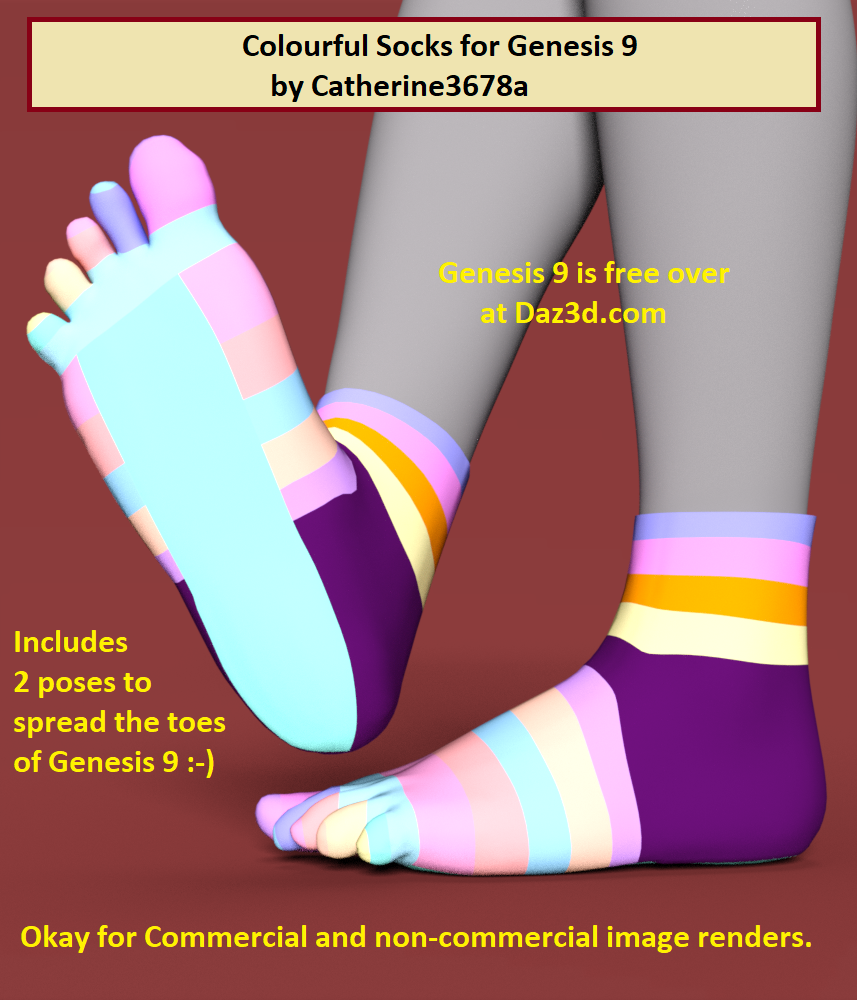 UVmapped.
Obviously feel free to retexture these socks -- several mat zones provided :-)
Enjoy :-)


Post edited by Catherine3678ab on