AOBB's freebie head morph Dashing for G8.1M based on Cary Grant. No materials nor textures.
I apologize for the bad haistyle and brows for Dashing but that was all I had at my disposal that was even remotely appropriate. I did a quick and rather sloppy job trying to fix the hair on the renders - definitely not my best retouching work. LOL. Well, it is 7 am PT and I haven't slept yet, so please forgive me my blunders.
I guess there is no need to introduce this gentleman, so without further ado: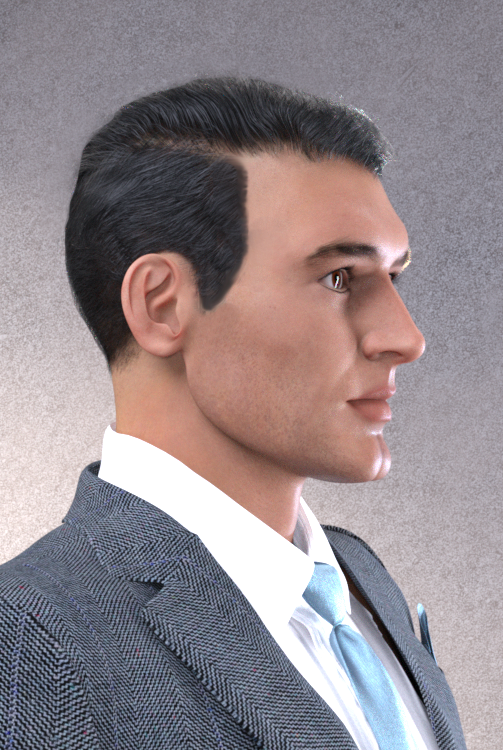 Yes, Cary Grant had a protuding chin like that!
Asset list:
MI dForce Two-Piece Business Suit for G8/1M
MI dForce Two-Piece Business Suit Texture Add-On
4K Fabric Shader Presets 2 for Iray (silk shader for tie and pocket square)
Vintage Male Hair for Genesis 3 and 8 Male(s)
Goran HD for Genesis 8.1 Male (skin material)
BOSS Pro Light Set for Portraits & Promos
Natural Eyes II for G8.1
Beautiful Brows II for G8/1M (Brow8, Brow 10)
Lashes Utilities for G2, 3, 8/1
This head morph is for non-commercial use only!
I am eagerly awaiting your renders with Dashing!
Have fun!
AOBB






zip

zip

Post edited by AOBB on