G8F Waving Poses

richardandtracy
Posts: 3,426
Just an oddball set of poses where G8F is Waving at all and sundry. In one she's so enthusiastic she's jumping up and down. In another, she's so demure that she's yelling at the person she's waving to...
Just 5 poses, mirrors and a zero pose. The promo image is a collage of each pose's 512pixel square tip image.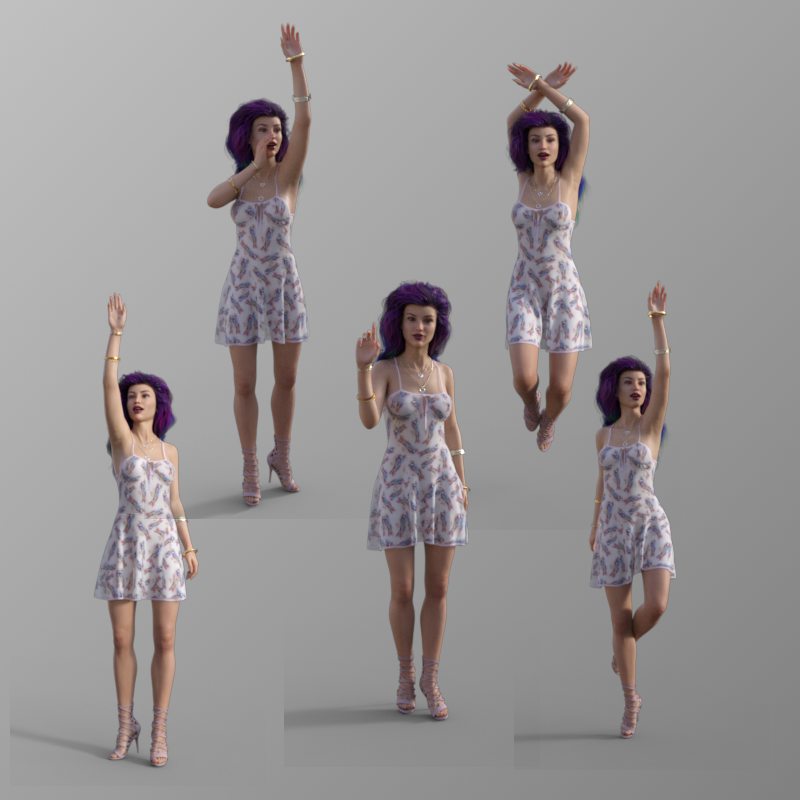 Hope they may be of use one day.
Regards,
Richard.


G8F Waving 01 to 05 Promo.png
Post edited by richardandtracy on