AOBB's Babyface for G8.1F head morph based loosely on Jean Harlow. No materials nor textures.
This is my admittedly failed attempt at creating a Jean Harlow head morph as requested by perlk. I really wished to repay perlk handsomely for the jewelry she created for "my" characters yet the task proved more complicated than I expected. Still, a head morph is made and I feel like sharing it despite its shortcomings in the likeness department. I hope perlk will accept this token of my gratitude. Thank you perlk for you beautiful work.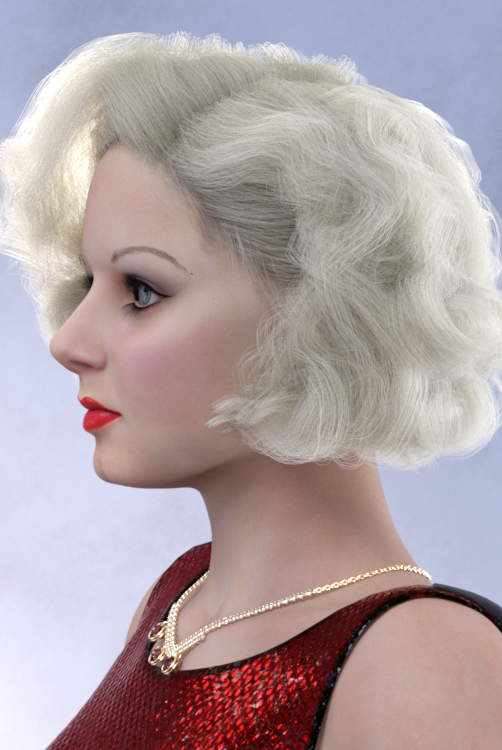 You will find attached the colorized photo of Jean Harlow early in her career (early 1930s probably). I tried to emulate Harlow's more natural look she had before she shaved off completely her brows and drew with a pencil high arches on her forehead - a look I couldn't get over and decided not to copy.
Assets in promo images:
Ultimate PBR Shader Makeup G8.1F
MSO Mina HD G8.1F (lipstick and blush)
Vo Hataru G8.1F (skin material modified)
dForce Whitney Outfit G8.1F (necklace)
dForce State Dinner Dress G8F
dForce Ingrid Hair G3,8F
Ultimate Eyebrows G8F (Fine Brow 04)
Lashes Utilities G2,3,8
Noncommercial use only please.
If you decide to use this morph please consider posting your Babyface art in this thread. I always love to see your work!
Cheers,
AOBB




zip

zip

Post edited by AOBB on