Lighting like this....?

john1720
Posts: 38
Hi everyone,
If anyone can clue me in a bit to the LIGHTING PRODs ( style ) maybe used in these TWO Promo pics
I'd be very grateful. - or maybe a light set up using the inbuilt Spots etc would be cool.
I wonder if the stark lighting used in the 'URBAN PLAYGROUND' is a 3Dlite render ( with perhaps some heavy post work ).
The lights in the 'SCHOOL GIRL POSES' are so lovely and clean. ( I want to achieve this in my own Art ).
Thanks as always,
John.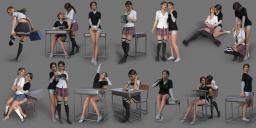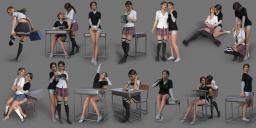 school-girl-poses-for-genesis-8-females-07-daz3d.jpg