Cy's Renders Thread

Cyonix
Posts: 0
Seems like everybody's got their own render thread, so I guess I'll make one as well! I'll start with a few of my older renders, all of which were rendered in DAZ Studio 2.3 (Wanna see the full-size render? Just click on the render's name and it'll take you to the full-size render on my dA account)
1) Visit Honolulu - A 2nd-place entry from a DAZ Beginner's Contest back in May 2010.
2) Wanna Race? - Apparently, I made this one back around November 2009. Can't believe it's been THAT long since I made this one...
3) Konnichiwa! - This one's from February 2010 and was my first ever render using the awesome pwToon shaders. Oh, and it got 2nd place in the DAZ Beginner's Contest that month as well :)
Also, why is it that images you upload in a post don't stay in the order you upload them?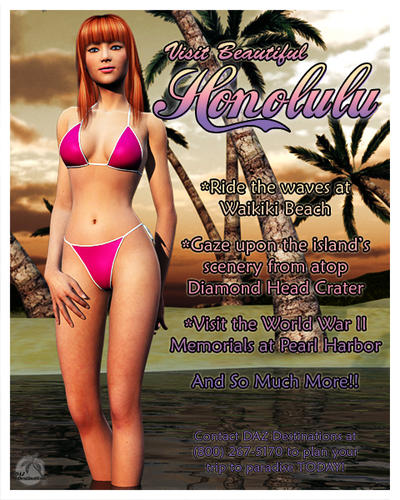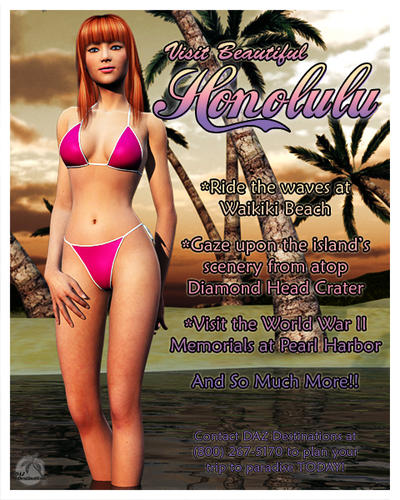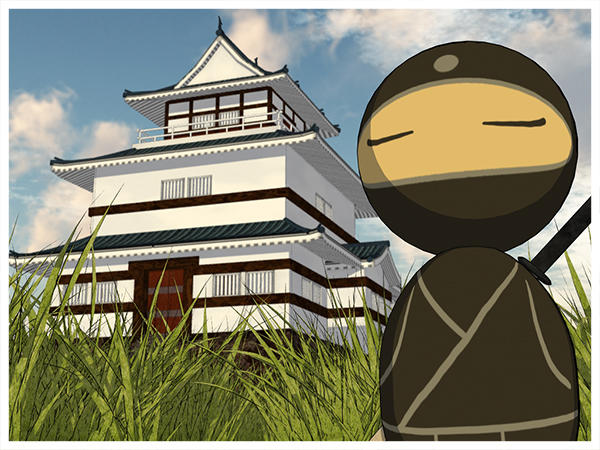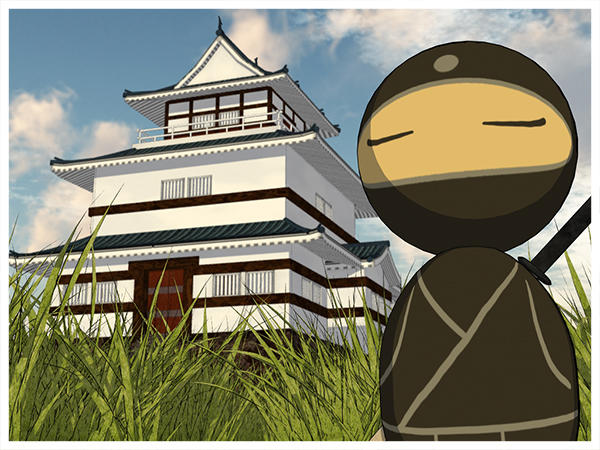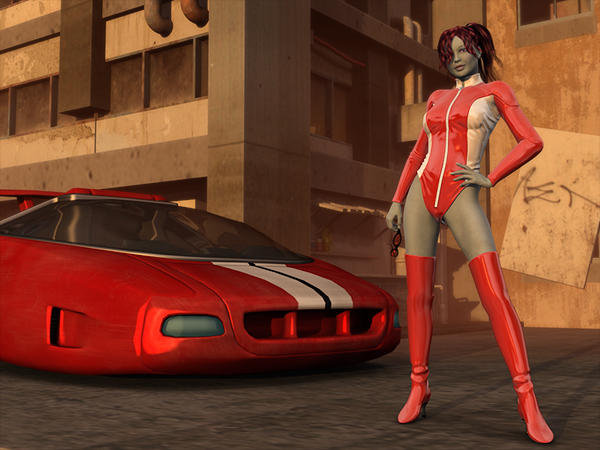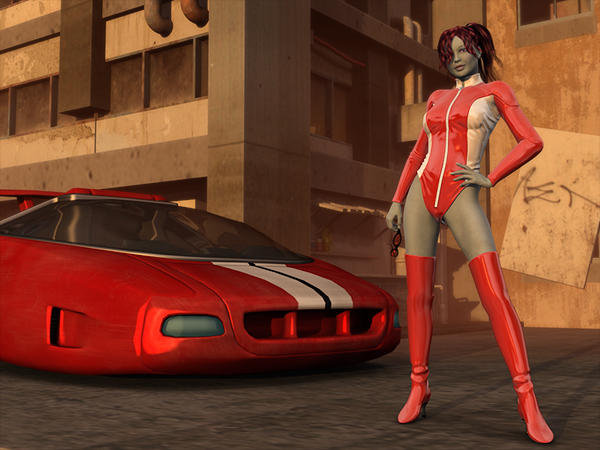 Post edited by Cyonix on