Daz texturing from Hexagon - Simple solution?
Sakaros
Posts: 15
There are three cubes in the attached file. I applied the Cyborg Shaders "Syborg Steel Scratched" shader to each of them.
The cube on the left (A) is a Daz Primitive
The cube in the middle (B) is a 3D Primitive from Hexagon
The cube on the right (C) is a Daz Primitive I sent to Hexagon, did not modify, and sent back to Daz.
A and C have the correct appearance, where B is just featureless gray. I read http://docs.daz3d.com/doku.php/public/software/hexagon/2/referenceguide/materials/start (in terms of more complex shading) and found it unhelpful.
What is the "Hexagon for Morons" solution to this problem/technical shortcoming—specifically, to make a Hexagon primitive receptive to any Daz shader, not pre-programming it with a specific texture for a specific shader? Would especially love a "Do the following steps, and all Hexagon primitives you export to Daz in the future will appear correct when you apply a Daz shader" solution, but will settle for "You have to do the following steps every single time, but they'll at least fix this problem each time". Any help is appreciated.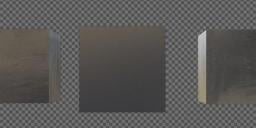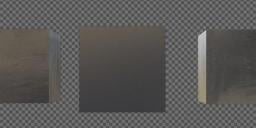 Why are you like this Hexagon.jpg