50th Bryce Render Challenge! (Underground)
Apoc
Posts: 400
intro:
My family members are sick, so being the only healthy person in the house that is realtively young,(ish) I spend alot of time taking/going to dr appointments, doing miscelanous help around the house, and helping others with what I can. The pandemic hasn't hit too hard, but certainly doesn't make things easier. So if your ever wondering, why I am often late on these posts, its usually cause I get distracted with other things.
Since I feel like a zombie sometimes, I saw a theme that caught my eye. I thought "Hey, brycers are really creative, lets see what they come up with". We have alot of contests in open areas anyway, so this might be a good change of pace
Bryce Contest #50
---
Theme:

Underground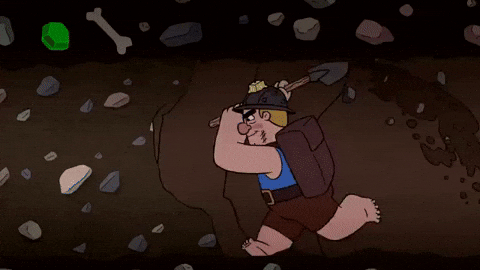 Description:
Whether your on a quest for buried treasure, or a teenage turtle living underground. There is always something to find under the earth.
You never know what secrets lie beyond the soil. It could be a fossils, rare gems, crude oil, or even 5 whole Zimbabwean dollars! The world can only find out, when you're ready to share. To lost technology, memotos of war, or even subterean landscapes, Your imagination is the only limit.


 

All renders must be new renders.



 

You can enter up to 3 renders.



 

You must abide by the DAZ 3D forum TOS



 

Imported content is allowed, but the render must be obviously a Bryce render.



 

Post Work permitted, but please keep it to a minimum.




Please submit your works before the deadline
Please don't post your entry renders anywhere else until after the Challenge is judged, as judging is done in a blind judging thread, so the Judges don't know who has done which image.
Challenge ends Febuary 28th 2022: (Extra time will be given if needed)
DAZ 3D Sponsorship, in the form of Store credit
Ist place $30 2nd place $20 3rd place $15
In addition DAZ 3D Store Credit will be given to the people whose renders are selected as the Honorable mentions,
$10 for each of 3 honorable mentions
We will also be offering a special prize for the render judged the best from a Bryce New User. DAZ 3D will add $10.
Judged by a poll which will be set up at closure of the challenge.
By entering this contest, you agree to allow DAZ3D to use any artwork you submit in any promotional materials they may choose
Post edited by Apoc on