Introduce my Digipad, easier than LIE
Don't know if anyone had introduced this, this Digipad can help you to put tattoo, mark, or wound on skin or any surface.
I made this digipad by Excel, numbers from 1 to 4999, 4096 x 4096 pixels, this digipad can help you to accurate put anything on surface, believe is easier than the L.I.E., you can download the attachment, or simply make it yourself.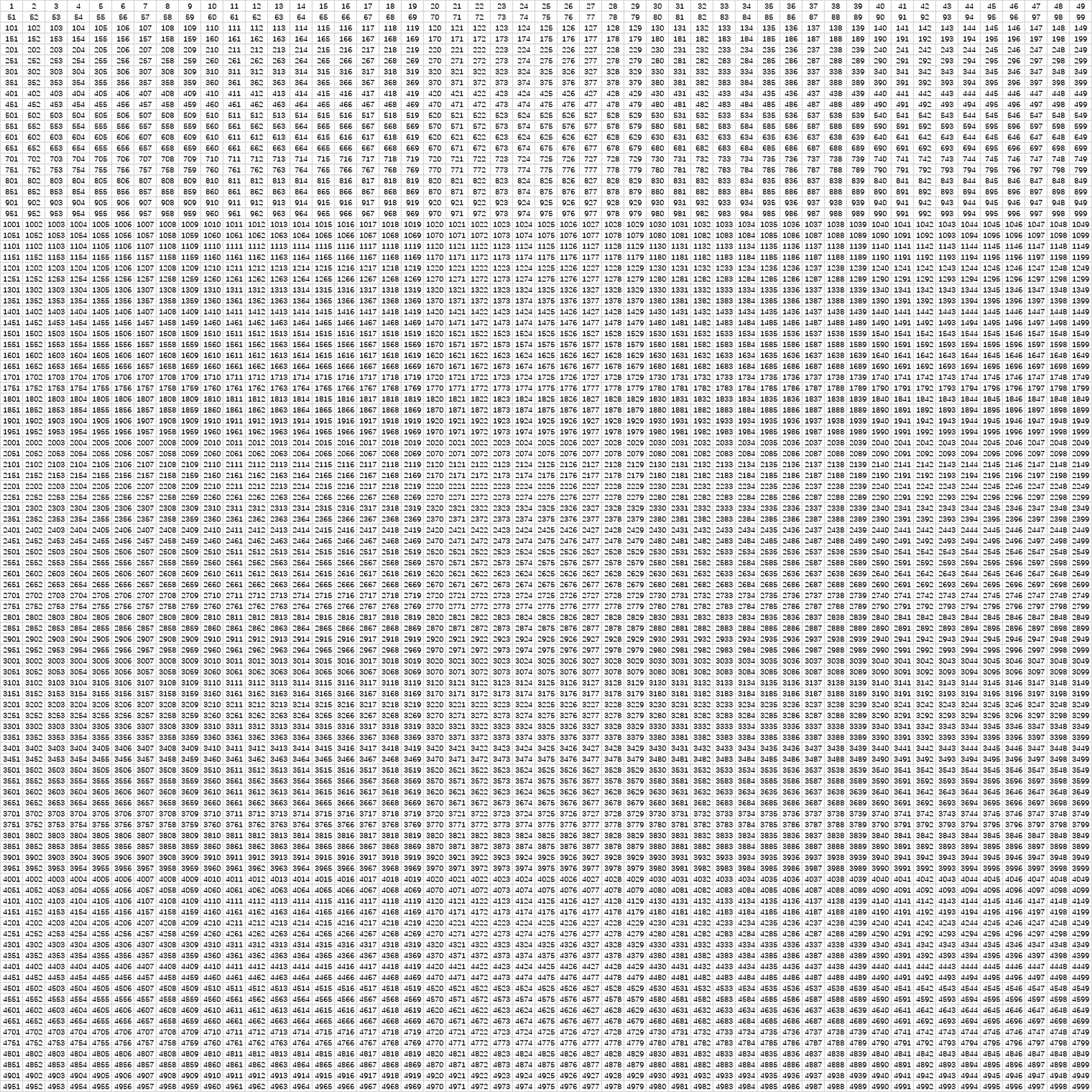 To use it, just temporary replace the target surface's Base Color map by this digipad, you will see this: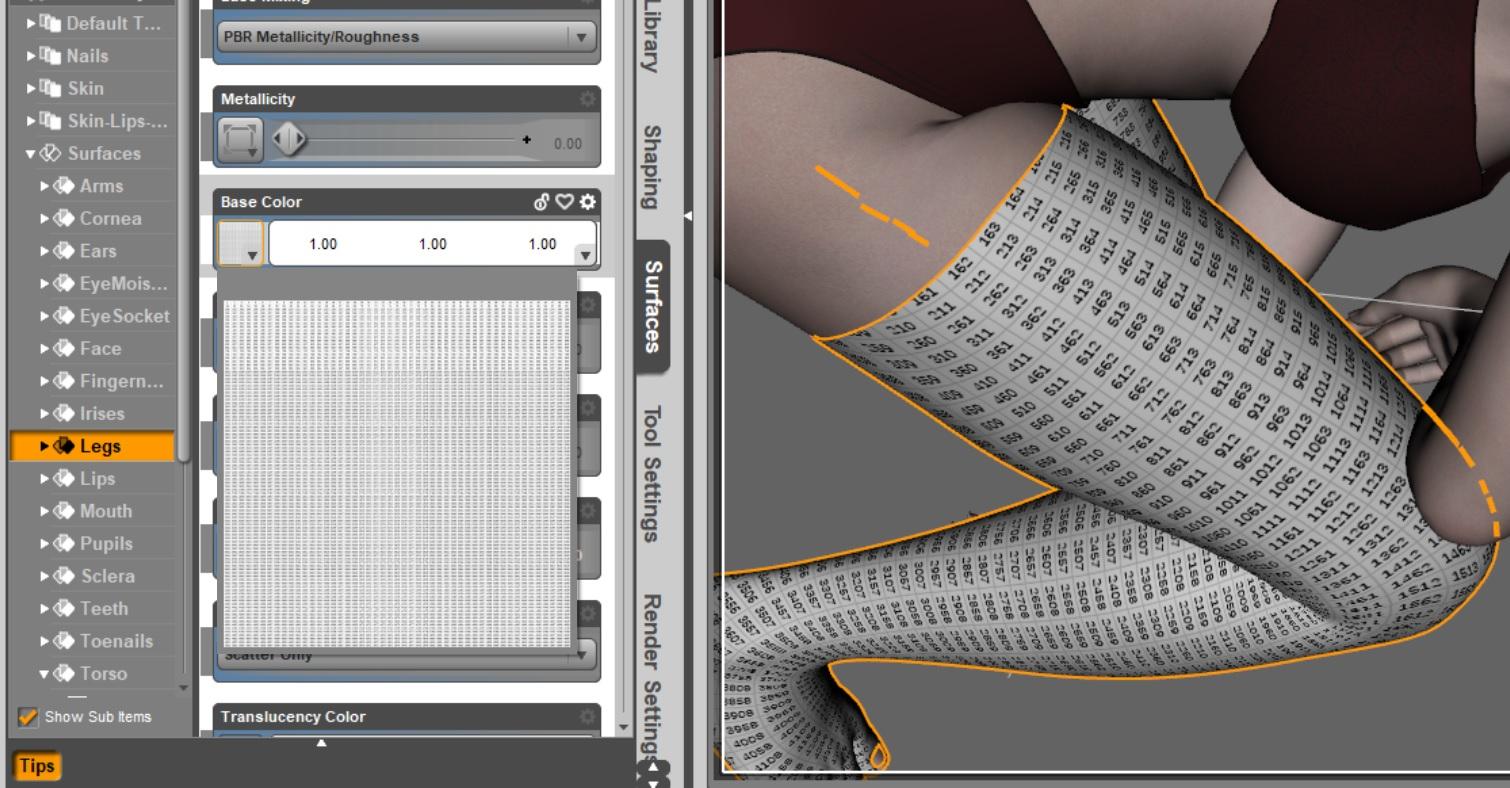 Now find out where you want to put the tattoo or mark, avoid the connection seam area, make a screenshot. (for connection seam area, I introduced a dForce method here)
Go to PS, open the body surface Base Color map, Translucency Color map, this digipad, and the transparent cutout tattoo picture.
Move the tattoo to the position you want by compare with numbers in the screenshot, adjust its size, paste tattoo to Base Color map, and paste tattoo to Translucency Color map, save both.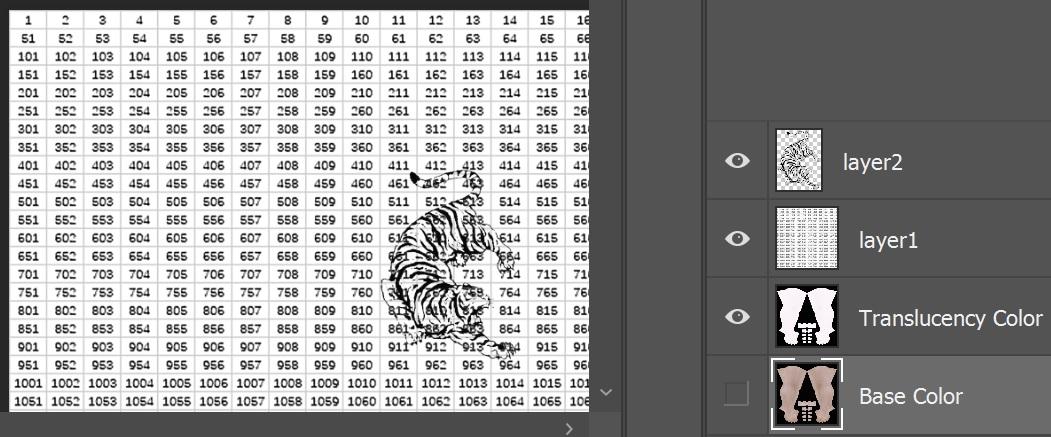 Now use these 2 new maps to replace the old maps, it's done, tattoo is there.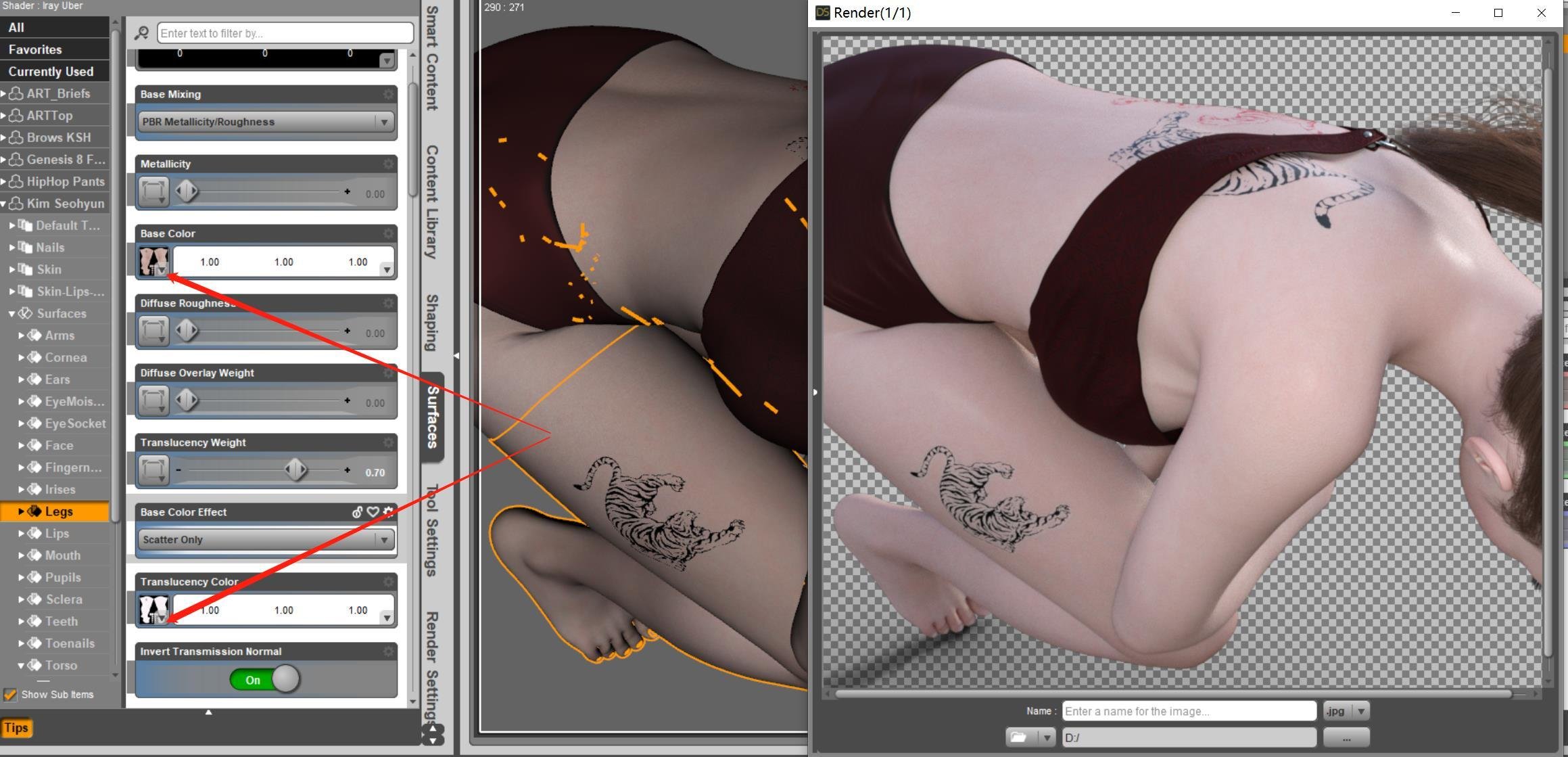 The usage for Translucency Color map is to make the tattoo more clear, but if you want some under skin effect, just don't replace it.
Not just for tattoo, the Digipad can be used anywhere, just simply replace the surface's Base Color map, you can then accurately mark anything, or hide any part of the surface through the Cutout Opacity (partial black).
---------------------
Happy New Year 2022!
Now I posted the dForce method for tattoo in connection seam area at the normal discussion, here is the link:
https://www.daz3d.com/forums/discussion/541236/happy-2022-idea-for-put-dforce-tattoo-on-back-tutorial-and-digipad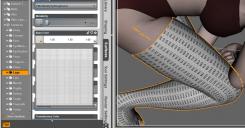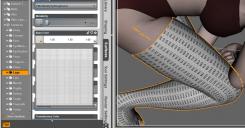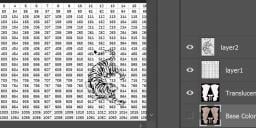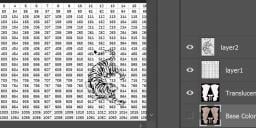 Post edited by function on