No scripts tab on my top Daz Studio menu

Diomede
Posts: 12,950
Hey gang,
No Scripts tab in top menu
I am following along a Daz youtube tutorial for using the Studio to Blender Bridge. It instructs me to use the scripts tab from the top menu (next to help tab). Unfortunately for me, my Daz Studio program does not have a Scripts tab in the top menu. I installed Daz Studio from DIM and did not knowingly change the top menu. I installed the Daz to Blender beidge using DIM and as far as I know used the default. I can confirm that the DIM installed a bunch of Blender bridge files to my computer. I can use the window menu to get a Scrpt IDE pane going.
This is NOT just a Blender question. I am asking about the lack of Scripts tab, although yes it is in the context of the Blender bridge.
The attached screenshots show that I installed the bridge using DIM and the top of the list of installed files, that my Daz Studio interface does not have a script tab next to the top Help tab, and that the Daz youtube video explaining the Blender bridge does assume a script tab next to the top Help tab.
Any assistance would be much appreciated.


no scripts on menu 02.jpg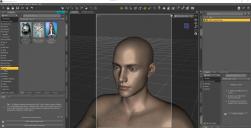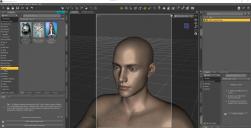 no scripts on menu 01.jpg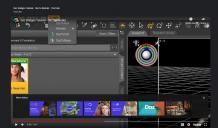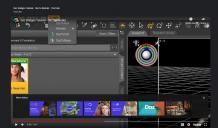 no scripts on menu 03.jpg
Post edited by Diomede on