Realistic dForce Clothing Settings??

OminousAutumn
Posts: 351
I am trying to get, for example, a figure wearing a skirt for the cloth to settle realistically while they are sitting in a chair. I have tried using the dForce setting by selecting a figure and going to Simulation Settings and clicking Simulate but results are rigged and weird. I took a screen shot of some tips for those settings from a forum on here but they do not seem to describe what I see on my software in order to tweak the parameters. I'm overwhelmed by the possibilites of what will do what and need some help to understand how I can get a skirt to properly conform to the figure and the chair they are sitting in together. I would mess with the settings but each Simulation pass takes quite a while, progress will be slow.
Is there a select set of clothing products in the Daz Store that will interact with the scene in a realistic manner without needing to use the dForce Settings? If not, can you reccomend a general guide to dForce settings? I am using Daz on a Mac, v. 4.14.0.8. For the clothing I am using https://www.daz3d.com/formal-mega-wardrobe-for-genesis-8-females I would like to avoid needing to add dForce modifiers bc that is just an extra step in the process that will likely just muddy the waters. What is the simplest way from A to B?
This is a picture of the settings guide/tips that doesnt really correspond (as far as I could tell) with my parameters, and pics of my parameters.
All help appreaciated, thank you!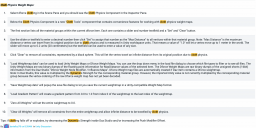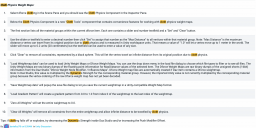 Screenshot 2021-06-11 at 7.49.36 PM.png


Screenshot 2021-06-17 at 4.10.54 PM.png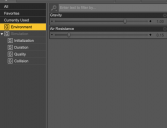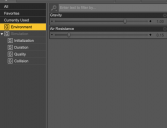 Screenshot 2021-06-17 at 4.11.03 PM.png


Screenshot 2021-06-17 at 8.24.55 PM.png
Post edited by OminousAutumn on