Dark grey floor suddenly gleaming white

nomad-ads_8ecd56922e
Posts: 1,312
Okay, this is a wierd one. I loaded an old, old scene of mine from 2 or 3 years ago to reuse the same set and characters in a new render. The floor is a plane prim that I had applied some shader onto way back when to make it suitably dark in color. I don't even remember what the name of the shader was, and it doesn't now seem to have any actual graphical images in it I can see that point to a folder telling me what it might have been. Apparently it must have been a 3DLight shader, from the way it's formatted, tho. My hazey recollection is that it might have been a leather shader or something of the sort.
Anyway, the floor showed dark grey in the original render I did (which was in iray), and it shows dark grey in viewport, but when I render it in Iray now, it shows up gleaming white instead. I tried applying iray uber onto it, thinking maybe that would better identify what's up, and suddenly the floor went gleaming white in viewport.
What the heck is going on here? 0o
I recently had to reinstall Daz due to a technical problem that forced me to do a restore-to-defaults on my Windoze machine, such that it kept my files intact but removed all the non-Microsoft-provided programs, but I don't seem to have lost any of the Daz content files or stuff, on the other hand, it made me have to add back in my secondary Daz folder (which I don't think I had that shader on) and that I store some third-party and self-made content on, but I don't think the shader came from over there. Also, it reverted my Daz Studio interface to the straight-from-the-box version.
Would having been reverted to original settings in Daz have made it quietly ignore missing textures in a loaded scene (rather than prompt me to tell it where the missing images are)? If so, how do I turn that feature back on?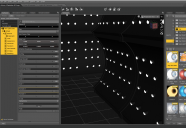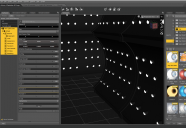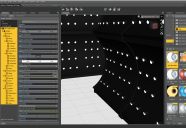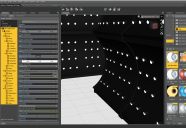 Post edited by nomad-ads_8ecd56922e on