With the help from RoyGee I made a helmet screen and learn Hex techniques

launok
Posts: 761
Hi there,
All credit go to RoyGee for the wonderful help to learn to make a helmet transparent screen and to fit a zipper he made to a cyclist jersey. I am still in the learning process and there are still issues I have to look into, i.e. aero-style helmet straps not showing correctly on Genesis. It has fitted perfectly in Daz Studio at first, but when I add the cyclist pose the side strips on both sides show only partly. I have tried to use translate tool to scale it out but when it's in the pose position, the scale option doesn't appear in DS on the right hand side menu. If I try using the translate tool in the scene it does not work either. :blank:
Credit also for him on making the aero-style helmet to use in a cyclist scene.
This is my first time doing anything in Hexagon and without his help, including with some techniques in Hexagon, I never would have even started! This is so much appreciated, especially for helping me in my home language! :-)
Attached images as in Daz Studio.
Laura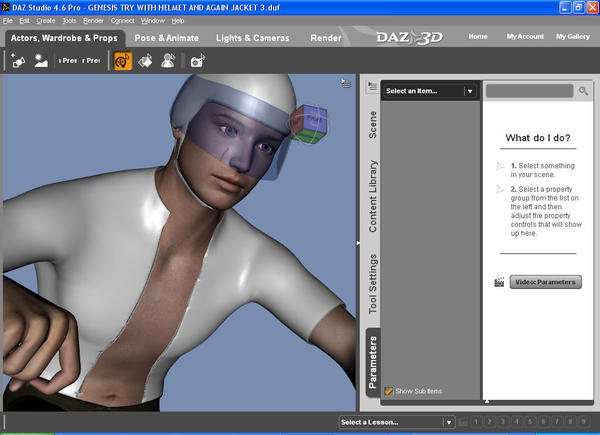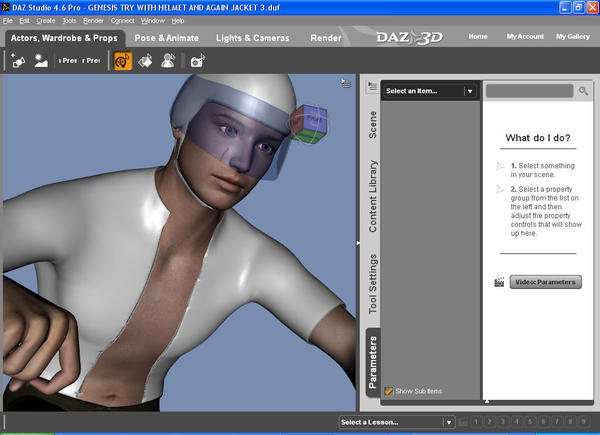 HELMET_ON_GENESIS_IN_DS2.jpg
HELMET_ON_GENESIS_IN_DS1.jpg