Dynamic Geometry not working?

sapat
Posts: 1,735
I'm using Hexagon 2.5.1.79, and following a basic tutorial from Geekatplay. When the narrator clicks on the increase smoothing tool (on top menu bar in vertex modeling tools), his screen immediately shows the form in the Dynamic Geometry box. When I follow the tutorial and click the smoothing tool 3 times myself, nothing shows up under Dynamic Geometry. I tried to start another tutorial, and the same thing happened.....Dynamic Geometry box remains empty.
He's only clicking on the tool in the menu bar to smooth, he's not clicking on the smoothing buttons in the window on the top right where the symmetry stuff is.
Why isn't Dynamic Geometry working for me? It used to work when I had Windows 7, but that computer died and now I have a new one I got about a month ago:
Windows 8.1 64 bit
Intel i7
32 GB Ram
3 GB dedicated graphics (NVIDIA GeForce GTX760)

Can anyone help? Thanks.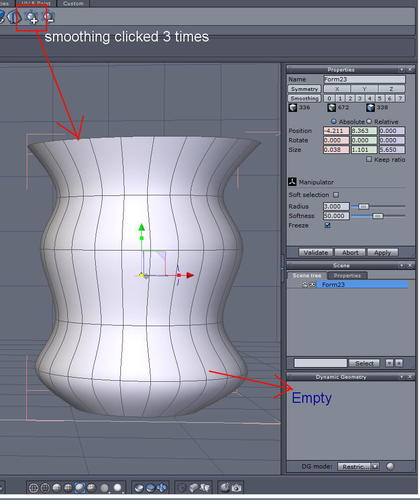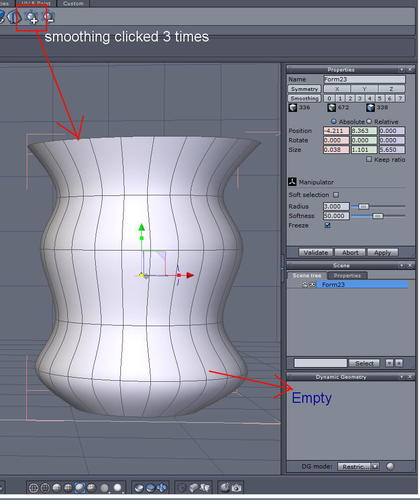 hex_dyn_gemetry_not_working.jpg