Help model/poses/textures right in c4d
kikiriqui
Posts: 14
Hi all,
I am having a terrible time getting my model with clothes and poses into a scene with other models
here is what ive tried so far
exporting to c4d using bridges- file looks great, clothes and textures are good, but only as its own scene. When i try to merge the c4d file (with only the model) into the target c4d scene I want it in, it loses all textures and everything is black. ive tried reapllying the textures once inside but cant manage to get it looking right
exporting the good c4d scene (from bridges) as both fbx and obj from inside c4d, and then merge it with the target scene. it does not keep textures. i cannot reapply textures
exporting fbx directly from daz. it loses the poses and clothes no longer fit. clothes are in the pose, the model reverts to original form
if anyone can help with settings or ideas that would be great. i tried both checking and unchecking merging the clothes onto model option, neither changes the situation. I appreciate any help!!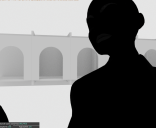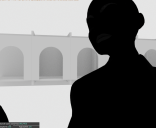 daz texture issue (2).PNG