Beginner questions - very basic primitive mesh display?
Roman_K2
Posts: 929
I've reset my copy of Hexagon to the defaults and that helped quite a bit, but I'm still not sure of a few things.
It seems to me that I am not really seeing the mesh -- eg. all the polygons and facets in a cylinder -- properly. At least it doesn't look like Dreamlight's Hexagon tutorials. I've tried various things but no go - when I click on "wire frame view" for instance the object seems to disappear, ergo there's nothing displayed at all. If you look at the screen shot this example is probably the best I am getting -- how do I turn on the display of the actual facets so that I can select actual points and edges? Maybe my gray background is the wrong color of gray?
Also, I noticed that when selecting the series of edges that make up the top ring, there seems to be an edge positioned just below the rim of my sample cylinder here, that doesn't make sense. I've highlighted this one piece of something with a yellow arrow.
In the second screen shot, I've tried to apply maximum smoothing to the cylinder using the Page Up key. Notice how the earlier object near the rim is still there, sort of, but now it's curved and it's curved the wrong way too!
No biggie, but I was wondering if anyone can comment on my explorations so far.
Btw Hexagon crashed immediately after I gave it the Page Up smoothing... so I wonder if my computer is powerful enough - 2 Ghz Thinkpad with about 2 Gb of RAM. One person posted recently that upgrading his Macintosh made Hexagon work better?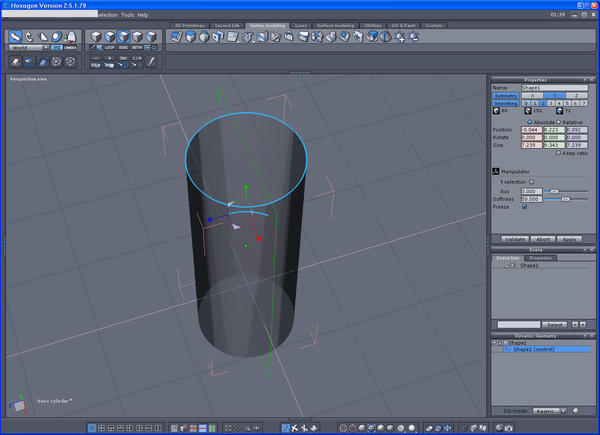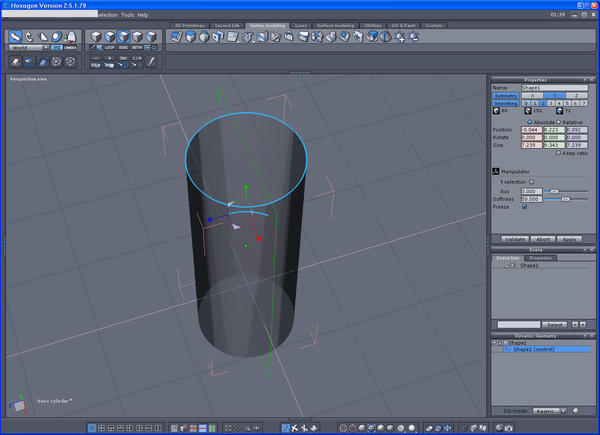 roman-maximum-smooth-then-crash.jpg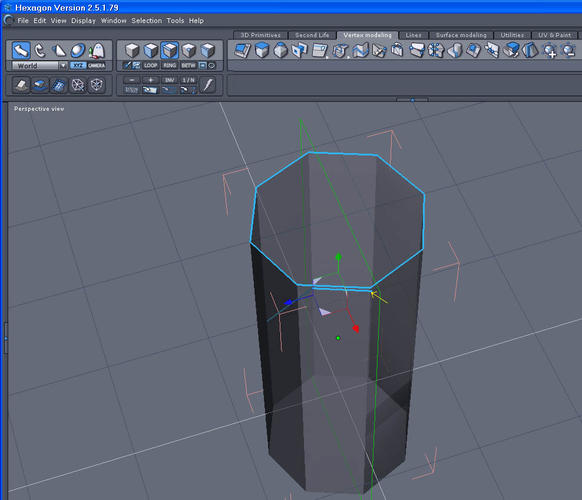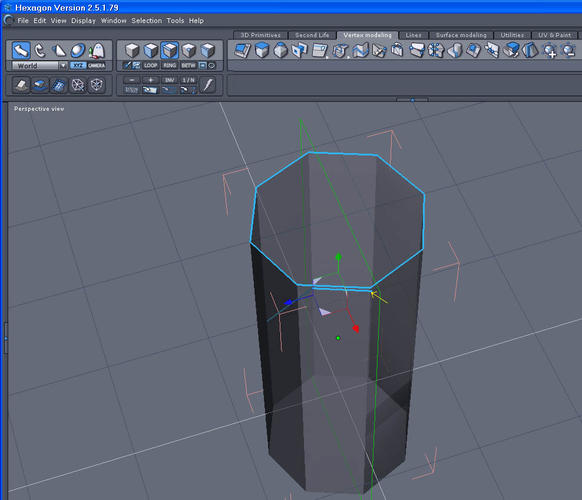 roman-screenshot-cylinder.jpg