[Released] Nanosense Cyber Suit for G8F [Commercial]

3dLab
Posts: 74
Hi everyone,
Ready for Cyberpunk. This is new model for g8f. The Nanosense Cyber Suit is a form-fitting suit set designed for Genesis 8 Female(s). It was designed to give you high-quality mesh models along with multiple dynamic, styling and adjust morphs. Models in this pack are modeled as high quality. We hope you like this product too, have fun!
Outfit - Suit- Boots- Gloves- Helmet - The suite consists of two layers. There is a nanosense lining at the bottom and a metal coating at the top. There are very striking light strips on all pieces of clothing. This beautiful detail will allow you to create very realistic sci-fi scenes. You can give your figure very flexible poses thanks to the suit that fits beautifully on the body. Gloves are very useful and tight. In this way, you can give the desired pose. The helmet is a real science fiction piece. We are sure that you will like the light details and interior lighting on it. The boot is heelless and flexible, just right for the sci-fi scenes and of course it also has light strips.
Props - There are 3 Gun props in the package- Gun Left Hand- Gun Right Hand- Gun FreeOur weapon will be the object you are looking for in your scenes with its futuristic details but traditional structure. The weapon comes ready to use thanks to the wearable poses prepared for both the right and left hand. But if you still want to use it independently, you can use the free gun.
Poses and Expressions - It is not over yet, there are also 10 exquisite armed poses and facial expressions that you can use in these poses. These poses, which you can see in promotional pictures, will provide you with great convenience in your renderings.
Render Settings - In this package, we also put a render setting that will give you convenience in rendering. You can easily increase the intensity of the lights on the clothing by using the Bloom on / off option. In addition, it is waiting for you to use a setting that will increase your rendering speed without losing quality.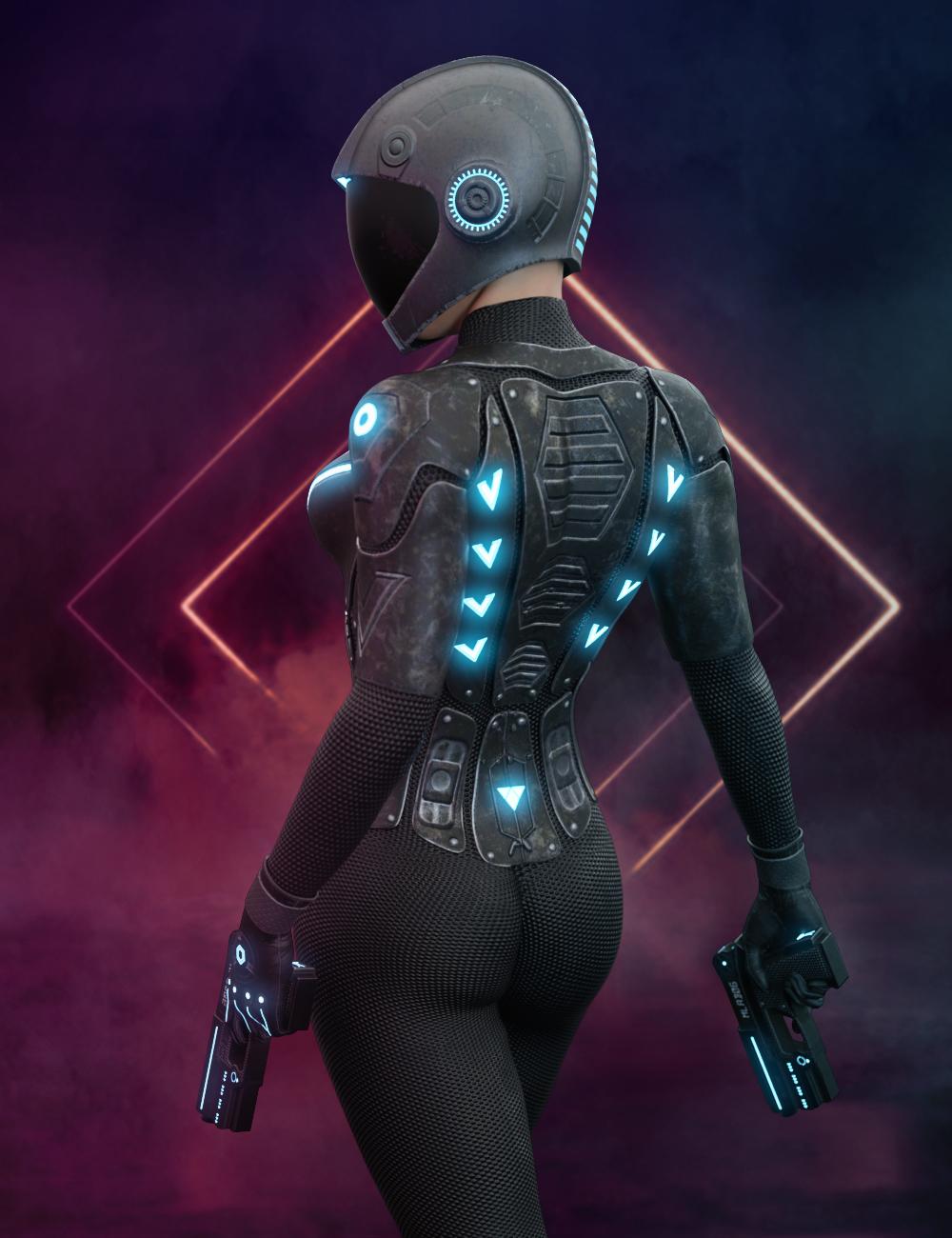 Mytilus3dLab_NCS_main.jpg


Mytilus3dLab_NCS_popup_03.jpg


Mytilus3dLab_NCS_popup_01.jpg
Post edited by 3dLab on