Materials lab, copying one texture component to another?

sriesch
Posts: 4,162
In the materials lab, is there any way to copy one texture component to another?
For example in the screenshot, there is a texture component A, but maybe I would want to duplicate it into texture component B as a starting point. This is just a made-up screenshot, but recently I would thinking it would have been handy to have had a greater bump effect than the 100% already in use, and perhaps could have done it by duplicating the texture component then tweaking it to have greater contrast between it's lighter and darker areas (which were very similar due to desired and subtle changes in the material colors.) I had no reasonable way of easily reproducing the randomly-selected component A as a second component B to use as a starting point, so I didn't even try, but now I'm wondering if it is possible.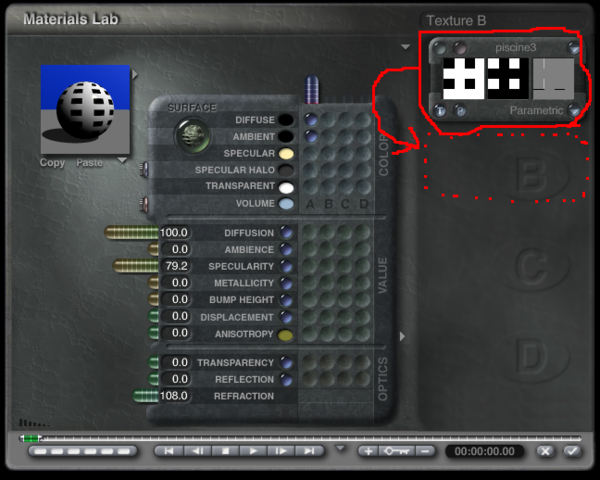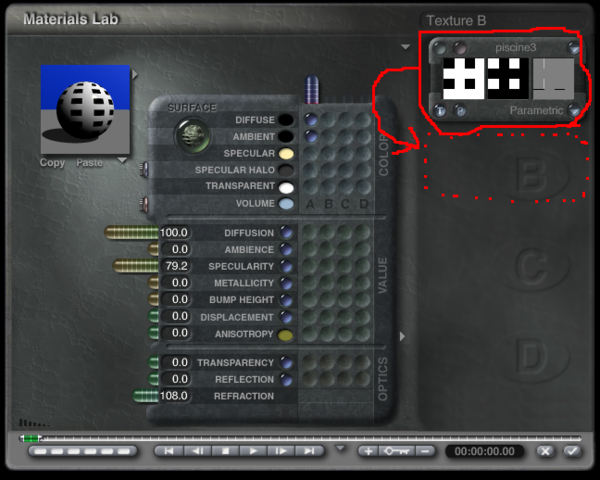 screenshot,_materials_lab.png