ZDG, the making of 'paint and brushes'. simple displacement and texture maps.

ZarconDeeGrissom
Posts: 5,399
I had been asked to post some of my stuff here, tho I feel that it may be premature as I'm not entirely ready to be making full fledged scenes yet. To say the least this computer keeps running out of ram as I work on complex stuff (Scenes, outfit set combinations, etc).
Four weeks ago I started out with playing with reflections and surface properties, with the "Casting Reflections" project. Attached is a preliminary of that project. I had to suspend that work, as I ran out of ram when I attempted to make the set bigger to completely contain the cameras (so I could do horizontal not just vertical 4:3 renders). The closest wall is literally dancing the right edge of the render, and the far wall stops at the left edge of the attached render. (7 Days and counting)
So I am focusing on the other stuff a beginner needs to at least be aware of, like home-made displacement mats.
Part 1 of 5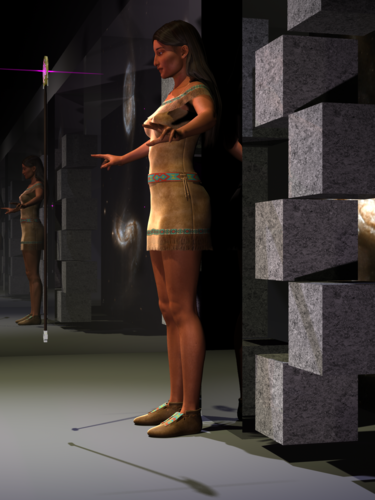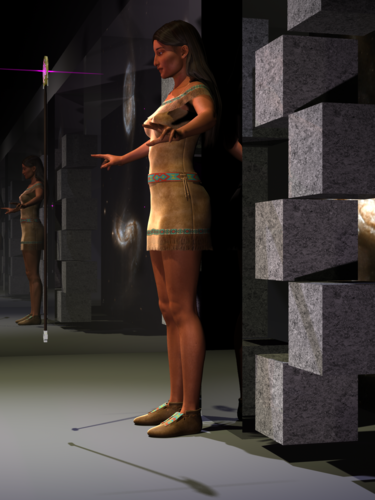 CastReflct_WF207aCam4_001.png
CastReflct1025cam4_SR010.png
Post edited by ZarconDeeGrissom on