[Released] The Roman Colosseum

Protozoon
Posts: 458
Hi!
A fully modeled iconic Roman Colosseum is coming to the store.
The Colosseum was commissioned in 71-72 AD by emperor Vespasian and completed by his son and successor emperor Titus. It was originally known as "Amphitheatrum Flavium", after their family name Flavius.
The Colosseum is modeled as it was in its inaugural games in 80 AD, thus the underground catacombs are not included (Yet ;) ). The underground "hypogeum" was introduced later by Titus' brother and successor, Domitian.
The set includes the famous Facade (facia), inner corridors and hallways (vomitoria), seating area (cavea), sandy arena (harena), the shade circulating the Colosseum (Velarium), imperial etc boxes and lots of props like chairs, standards, a throne, bowls, torches and sconces, statues etc.
The model is in 1:1 scale to the original building and is modeled after extensive research and reconstruction of nowadays missing parts.
Included are 4K, 2K and 1K textures. Materials are heavily optimized to save vram. Parts not necessary can be hidden or deleted to further ease load from navigating and rendering. The set is huge, but also tested with a computer (MacBook Pro) without an Nvidia card and 8Gb or ram without problems.
The set is suitable for any gladiatorial scenes, races, half time shows ;) , even fantasy or scifi scenarios. It can be used in games and VR (with some tweaking, tested in Unity) with the interactive license.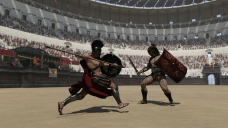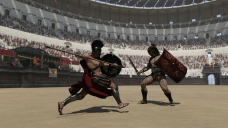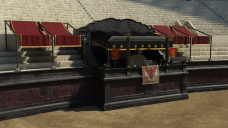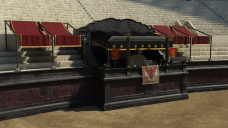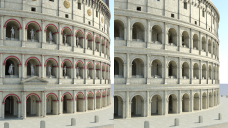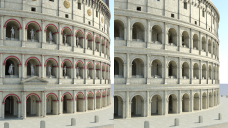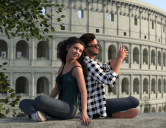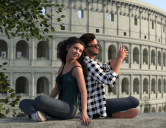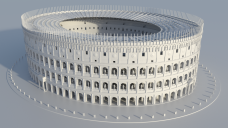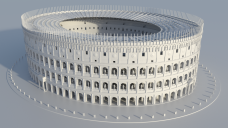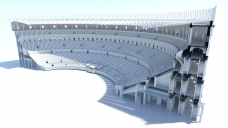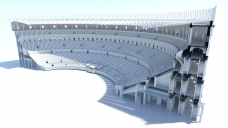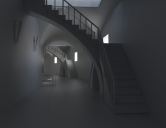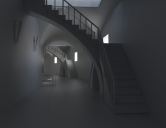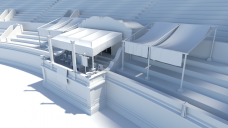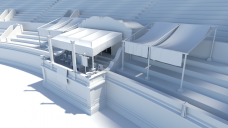 Post edited by Protozoon on