A valid PostgreSQL CMS connection could not be established
AnneWertheim
Posts: 103
When I am starting Daz3d, I am getting a message that "A valid PostgreSQL CMS connection could not be established......."
When I try to log in inside of Daz, I get a similar message. I don't know what may have happened, I don't think I changed anything in my system, I turned off Firewall on my Mac. A weel ago everything worked just fine.
NOne of my content is showing up anymore.
Thanks for any help!
Anne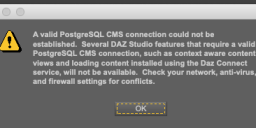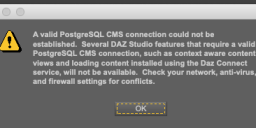 Screen Shot 2019-08-02 at 8.51.28 AM.png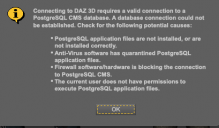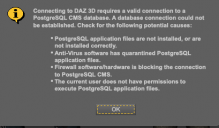 Screen Shot 2019-08-02 at 8.49.51 AM.png