Problem to upload model in Hexagon (and program keep freezing up)

launok
Posts: 771
Someone suggested I upload a dingbat font which is now in .obj format in Hexagon as I have problems to texture it in Sketchup. In Sketchup the whole dingbat turns colour you choose which is not the main problem. Problem is I want to colour dingbat in parts. In this particular dingbat, a cupcake, want to colour "icing" with different colours and bottom a light brown, etc.
I just want to add that I was not using Hexagon for a long time. In fact, it was not even installed on my laptop. Earlier years, I have used the older version before it was updated. I have only today downloaded and installed the latest, updated version. But Hexagon crashed the moment I have uploaded the dingbat model which is only about 400 kb or so. First time using Hexagon. I couldn't get out of the crashed state and only way was to press Cnrl/Alt/Delete to stop Hexagon running in this state.
Is it in any way possible to colour dingbat fonts in Hexagon? I got a link to do it 2D way in Photoshop but not sure if possible to do it straight on the actual model itself.
After error menu appears and I got to see model (2nd image) Hexagon crashes.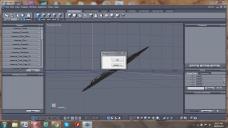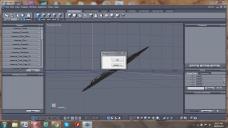 Post edited by launok on