Inverted Faces (Surfaces)

handyman4545
Posts: 381
Quite by accident while playing with Marmoset, I discovered I have a real mess on my hands.
Seems that somhow, many of the faces of one of my drawings got "inverted" in the process of design and not only have I no idea how that occured (in order to prevent it from happening again), I have no idea how to economically revert the faces for proper display.
Properly displayed and aligned faces show mats on the outside of the model.
Inverted faces on the other hand, show mats on the inside of the model and are invisable on the outside.
I actually discovered this when I opened the model in Marmoset and verified it by turning off the "Back Face" control in Hexagon.
Anybody run into this issue and how did you fix it?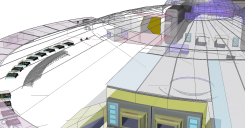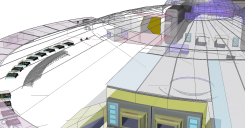 Post edited by handyman4545 on