Advanced Light Installer Issues

Age of Armour
Posts: 437
This thread is intended solely to help with install issues. If you have questions or tips about use of the light once it is installed please post in this thread instead; http://www.daz3d.com/forums/discussion/27675/
UPDATE - Fresh manual installers should now be in your account
There have been some bugs with the installation of the advanced ambient and spot lights. To my knowledge the problems only occur on Windows based machines, not on Macs. If you are a Mac user and find the installer is not working please post here to let me know.
Because of how the lights work (kinda sorta like a plugin) some of the files are very particular as to where they are placed. One of these places (by default) is in Program Files and the other is under the computer Admin User's AppData folder. Because Windows gives limited access to those locations, installing from an EXE (rather than a zip) or through DIM is necessary. This is why a manual zip install is not available in your account's product downloads.
A few people reported issues with the lights after using the EXEs to install. At first this appeared to effect just a few people and the cause was unclear. After more testing we found that the bug was more wide spread so the manual installers have been taken down temporarily until we can resolve the problem.
Installation can still be done through the DAZ Install Manager.
If the light does not appear under available downloads within DIM please ensure that the "Plugins" option is enabled in the DIM download settings. See image below.
I'm very sorry for this inconvenience.
William / Age of Armour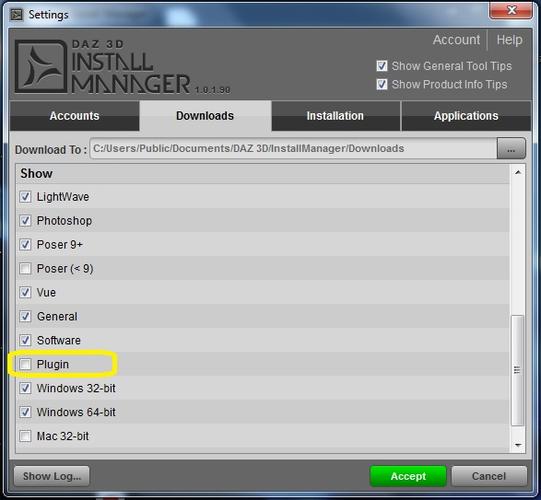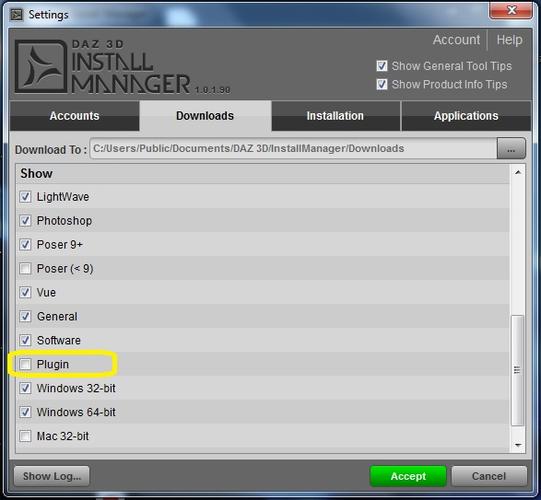 install_manager_lights.jpg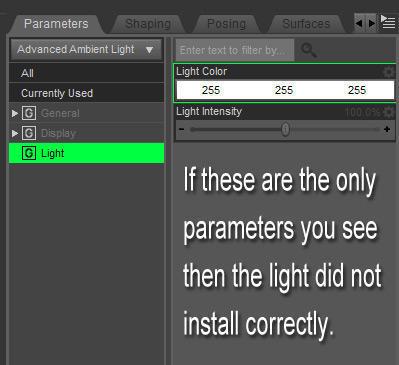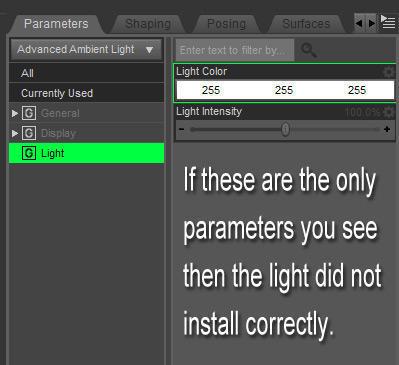 troubleshooting_light_installer.jpg
Post edited by Age of Armour on