Reallusion's Character Creator 3 and Carrara
Marcus Severus
Posts: 811
Perhaps this is nothing new to Carrara users who use Reallusion products.
I recently bought Reallusion's Character Creator 3 (CC3) even though I don't have the latest version of Iclone which it is intended for.
Apart from the native figures which come with it, the program allows import of various other figures from DAZ(Genesis 1-8 and generation 4), Smith-Micro and Hivewire (so far).
The figures get re-topologised (EDIT I'm not certain if that's correct) and re-rigged to suit export to Iclone, game engines or other software. Before export, the figures can undergo lots of morphing and mixing adjustments (I bought a morph & skins add-on pack to greatly expand the choice). Clothes and hair can be imported; clothes can be weight-painted after fitting to conform to the figure.
I tried a few .FBX exports to Carrara incorporating some of Reallusion's motion files which I have from previous versions of Iclone and the results are quite decent.
There is a disclaimer from me in case anyone is thinking of spending cash on this: This is all I know and unfortunately I don't have time to test this out exhaustively. I'm not familiar with the quirks of DAZ's G3 and G8 figures and am not up-to-date with Reallusion's handling of them for lip-sync, eyebrows etc. so I can't help at all there.
Also, any bought motions (of which there are zillions in many categories) need Reallusion's export licence as opposed to the free ones I've used. Within my older versions of Iclone, I have the tools to create my own walks and other motions easily and should be able to get them into Carrara for free but I haven't tried doing so.
But here is a short video of the results:
The figures can be posed in Carrara but several extra bones exist at most joints. It is necessary to choose the 'wireframe' named bones and not the 'twist' named bones. (The 'twist' bones can be hidden, which helps make posing easier). You can see the difference it makes to choose the correct bones in the attached images!
I guess that VWD draping could be applied to clothes and hair but I don't have the Carrara bridge program for that yet.
Regards to all.
Edited to correct possible mis-understanding on my part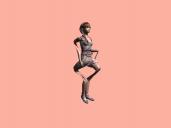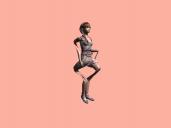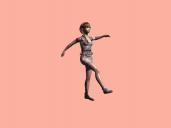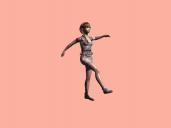 Post edited by Marcus Severus on