Free Poses by LStowe
Hi there, thought I'd throw my hat in the ring finally and share some poses that I've made. So far I've made free poses for G8F DAZ Armchair that was available for free during the holiday sales 2018 and some poses for V4, G1 and G2F.
https://www.renderosity.com/mod/freestuff/?uid=921189
Any constructive feedback would be welcome!
Thanks
Luke Stowe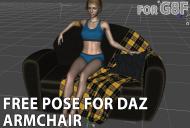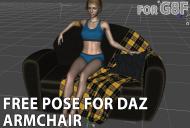 Post edited by l_stowe on