five ways to fix poke through without using conforming figures

Diomede
Posts: 14,247
Just thought I'd share two ways to fix poke through without using conforming figures. (Edit - with suggestions - now up to 5 ways). In these examples I have simply modeled an article of clothing and attached it to the same skeleton as the figure. The prop was not converted to a conforming figure.
1) Use the weight map tools - Although there are fewer steps, I find the adjustments harder to actually execute, so in my experience it takes more time.
2) Use the morph tools under the animation tab in the edit menu (not the top menu). The key is to have the entire prop as a morph zone before going to the animation tab, but once I got used to it, I found it easier. Aside - I think the principles could be used to fix figure joints in extreme poses, but I have not tried.
3) (on page 2) RE: evil - Use the weightmap brush under the animation icon in the editing tab of the vertex modeler. Note - I've had some trouble with the weightmap brush in C8.5, but I don't know if it is a general problem.
4) (on page 2) RE: tbwoq - use the "edit"-"convert" choices in the assembly room to convert the prop mesh to a primitive and back again. Then edit in the mesh using the vertex modeler in the assembly room. I've gotten an error in C8.5 but it works in C8.1 pro.
5) RE: Philemo - use the 3D paint tool to paint the underlying figure black in the alpha channel so that portion of the figure doesn't render over the mesh.
Anyway, this will be my first attempt to do a tutorial, so suggestions very welcome. I will be adding the steps as replies to this thread.
--------------
Daz has a figure called Gobbles. I plan to create a simple tunic prop and attach it to Gobbles, pose Gobbles, and show two methods to fix poke through. This isn't a tutorial on modeling, so I won't spend much time on that.
So, here is the Gobbles figure loaded into Carrara and put in the zero pose position. I modeled a simple tunic to fit Gobbles by using the vertex modeler in the assembly room. You could then uvmap the tunic, add shaders, etc. but for this tutorial I will just assign a color that is easy to contrast with Gobbles' skin color.
Edited to address suggestion for 3rd way by Evil and 4th way by tbwoq and Philemo for the 5th way.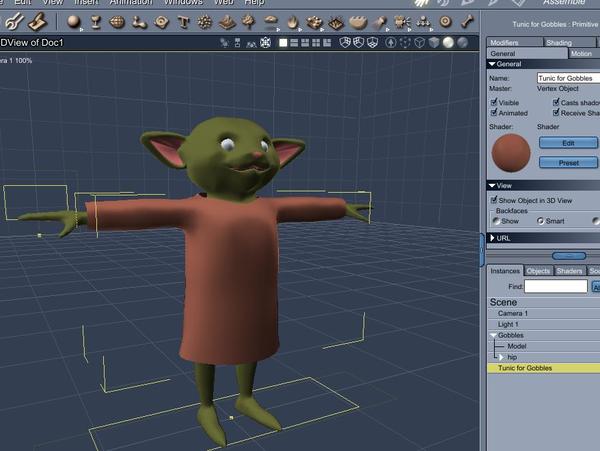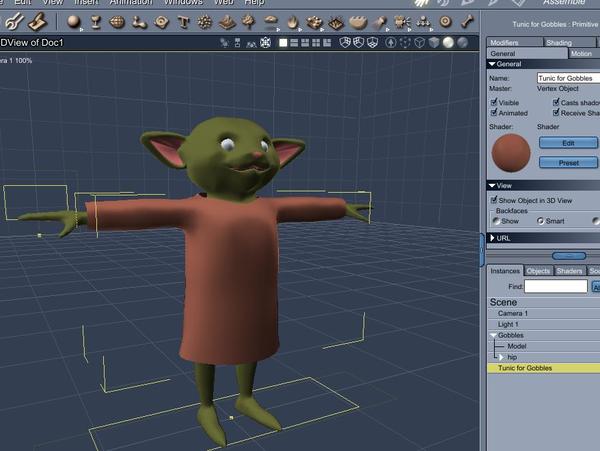 3_Name_Tunic_for_gobbles_uvmap_shader_etc.JPG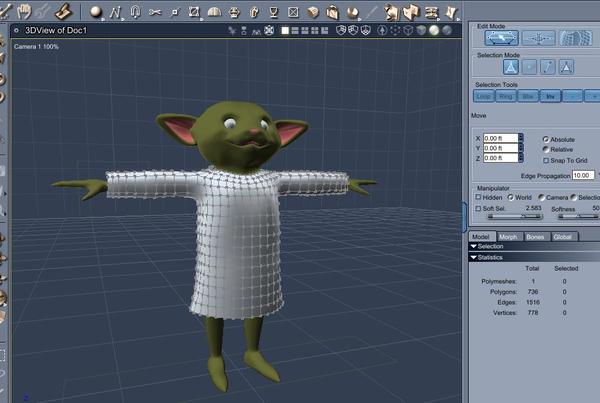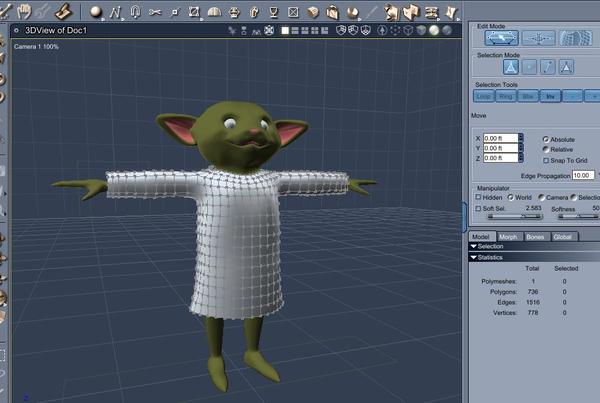 2_Gobbles_Shirt_vertex_modeled.JPG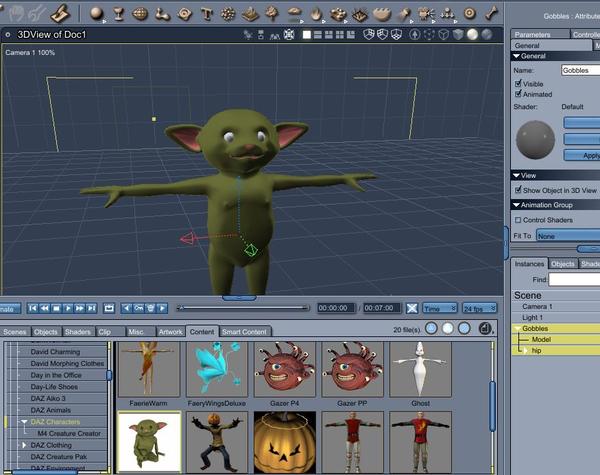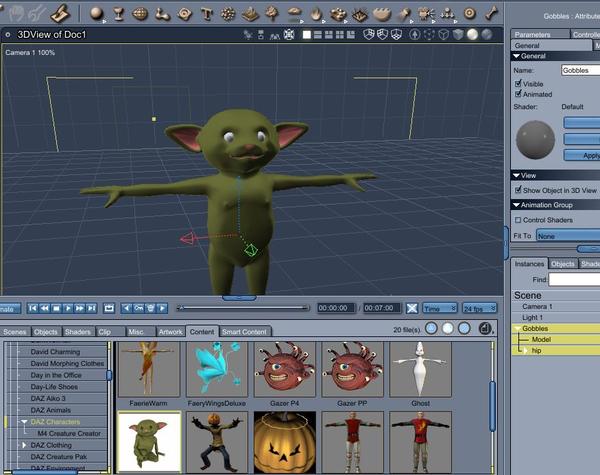 1_Load_Daz_Gobbles_from_content_tab_in_browser_tray.JPG
Post edited by Diomede on