BVH
Malus
Posts: 369
I heard that the new 4.10 did well with bvh, however, I have found out through my model doing jack all right that it is indeed not the case. I have found this neat site ( http://www.animstreet.com/animation-list ) the newer the model the worse the behavior is. I want it to work with a G3 but it seems like it wishes to be a bit of a pretzel mostly. I am using one of the jump spin kicks G2 does the kick proper but is also a pretzel in some places but easily fixable G3 eventually tries but really barely does much in the way of the kick going over, g8 the same just a different pretzel shape.

Meh, it is easier with a video here. The kick bvh I used was 90_07.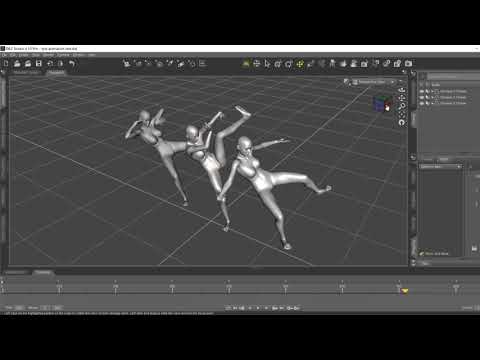 Anyways, any good fixes or is this one of those import the turd, and polish it to be less turd?