Bad Moon Rising (FREE Bryce Moon Prop)

Dave Savage
Posts: 2,432
Tonight, I've sorted out and uploaded some Moon props for Bryce...
With Halloween fast approaching (and this months render competition theme in mind), A good Moon might be appreciated.
So this is a simple but effective sphere with relatively high resolution lunar surface (and lunar surface bump map) applied. Also a bonus full moon 2D disc which also has a high resolution photo of the full moon applied.
The 3D sphere is supplied as a Bryce 7 scene file and an .obp file to put into your object library. The .obp file also includes the 2D disc full moon.
All completely free just for Bryce users... enjoy.
https://sharecg.com/v/92427/view/5/3D-Model/Bad-Moon-Rising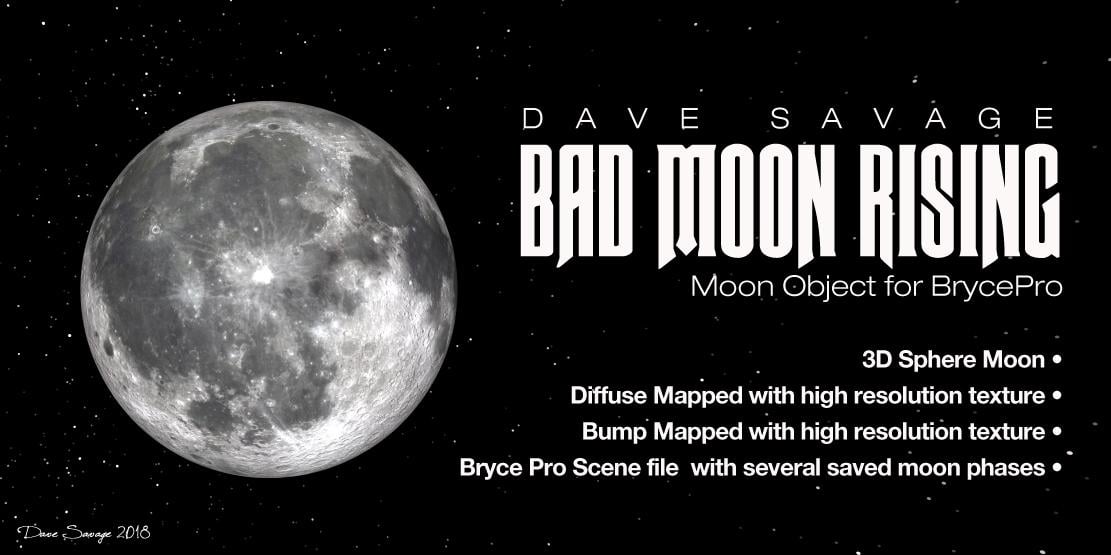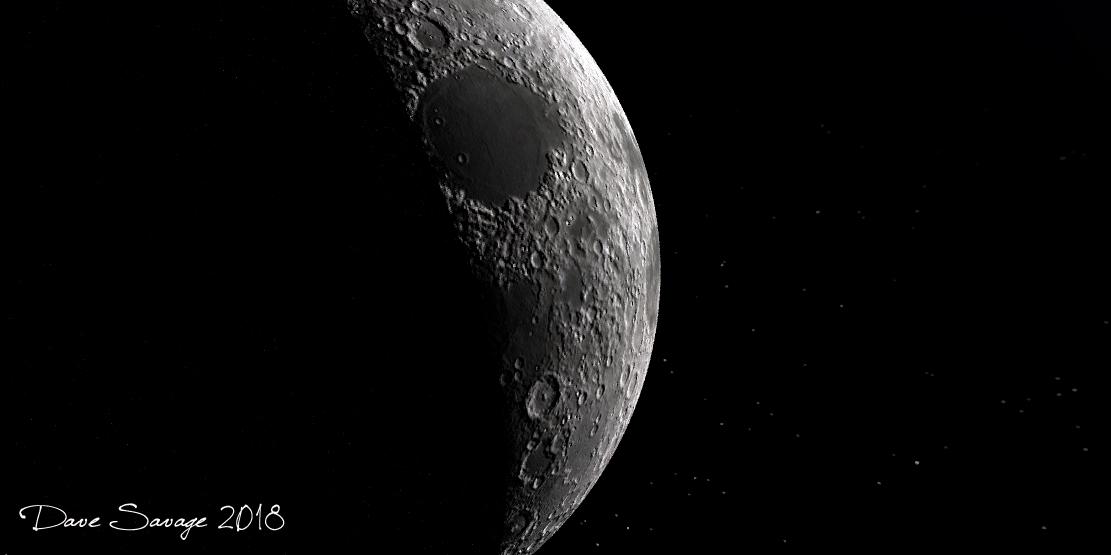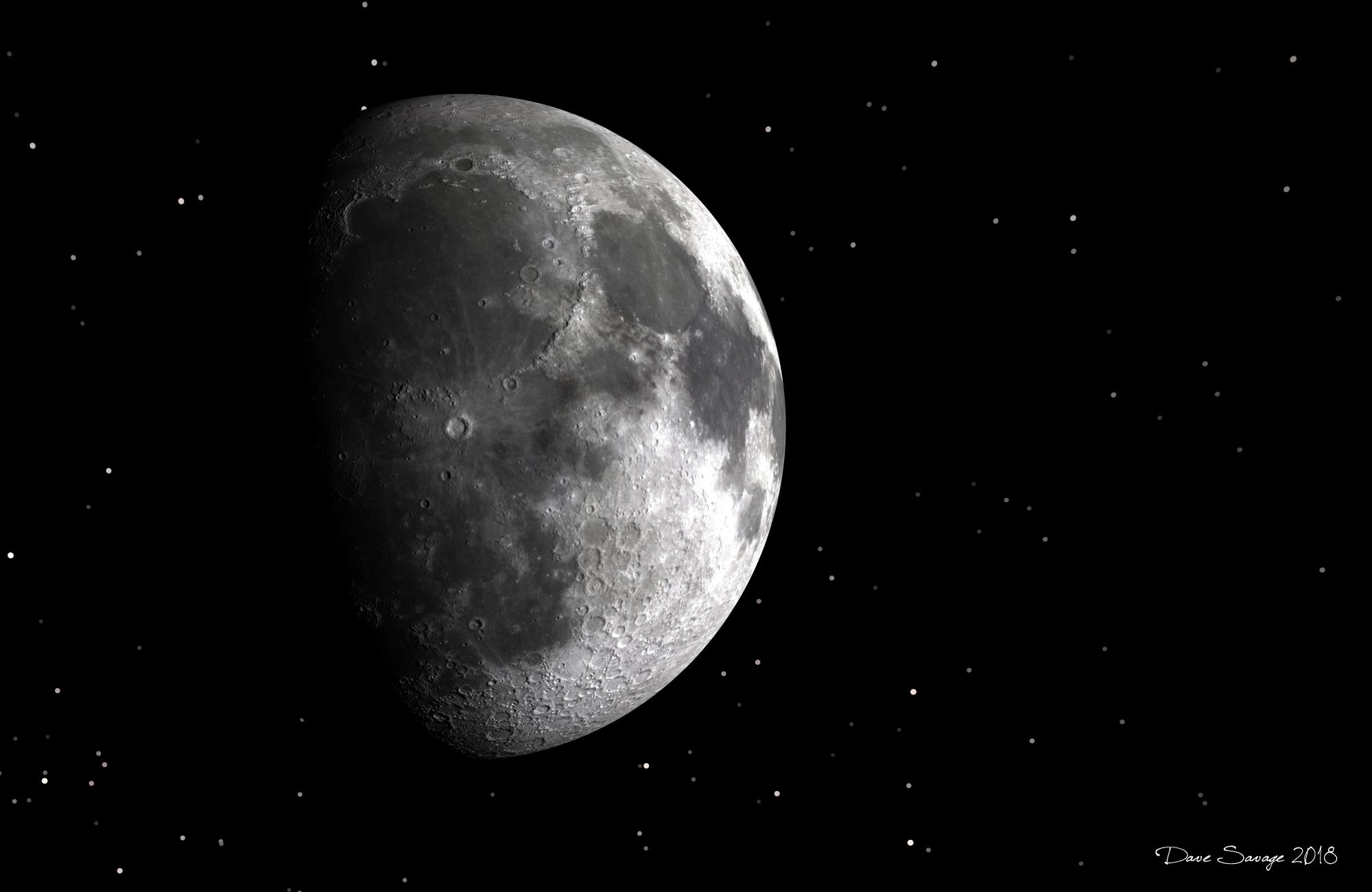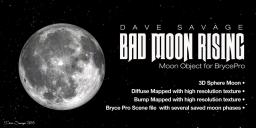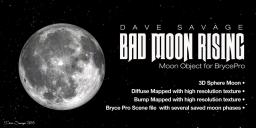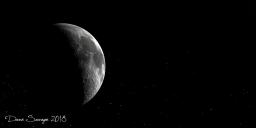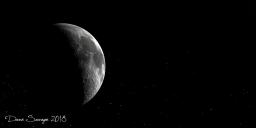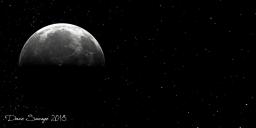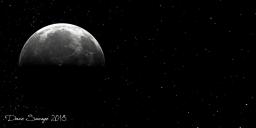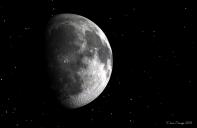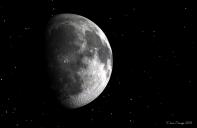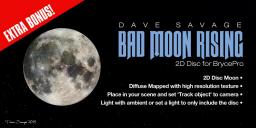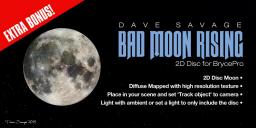 Post edited by Dave Savage on