Carrara River Dells Freebie

evilproducer
Posts: 9,021
Hi all, I originally started this scene with the idea of making something saleable. As I progressed with it, I knew I had a lot to learn and that there were some issues with it that would make it easier almost to start from scratch. I still think this is a really cool scene, with some neat ideas, and hate for it to sit on my hard drive for only me to use. As such, I am making it available as a free scene for anyone to use.

The scene is my artistic representation of the Wisconsin Dells area of the Wisconsin River. This is not a specific stretch of the river or specific rock outcrops or islands. It is just supposed to be suggestive of the unique geography of the area. The size is approximately 500' x 500'.

The islands are not attached to the terrain and can be moved, removed, duplicated, etc. as you wish. The islands have their own replicators for trees and plants, as well as the cliffs. The scene makes heavy use of replicators and they are set up in a somewhat modular way, in that if an area of the scene is not in view, there is a good chance you can hide a replicator or two to speed up your render time without effecting what the camera is seeing. In the midday scene I tried an experiment with putting a large sphere around the scene and wrapping a spherical render around it to give the illusion of a larger world. This is nothing new, except the experimental part for me, was rendering it with an alpha where the sky would be, so that you can still use a realistic atmosphere, clouds, etc. without being hemmed in by the sphere. Unfortunately there is some fringing where the alpha meets the tree line. Still, unless you are aiming the camera out at the sphere directly it does a fairly nice job extending the scene. Feel free to delete it if you don't like it.
I have a couple different fern plants. They are both vertex objects. One is higher res fern with a painted texture using Carrara's 3D paint brush. The other is a lower res fern with a procedural shader. They are located in the River Dells plant folder (which can be added to your Object Browser). If you are doing a scene with ferns close to the camera, I would recommend adding the hi-res fern to the needed replicator and deleting the default lower res fern. Check first, because I may have experimented with the higher res ferns in some of the replicators and forgot to switch back to the lower res fern.
Anyway, here is the link. If you have any questions, please ask! Also, I would love any comments you have about the scene, as well as constructive criticism so that I may inprove my terrain and environments in the future.
The file is in my Dropbox. There is no membership requirement to download. I was aslo going to put it up on ShareCG, but the uploader chokes on me. The file is around 107 MB zipped.
https://www.dropbox.com/s/1q869tm9v28yvd3/River-Dells.zip?dl=0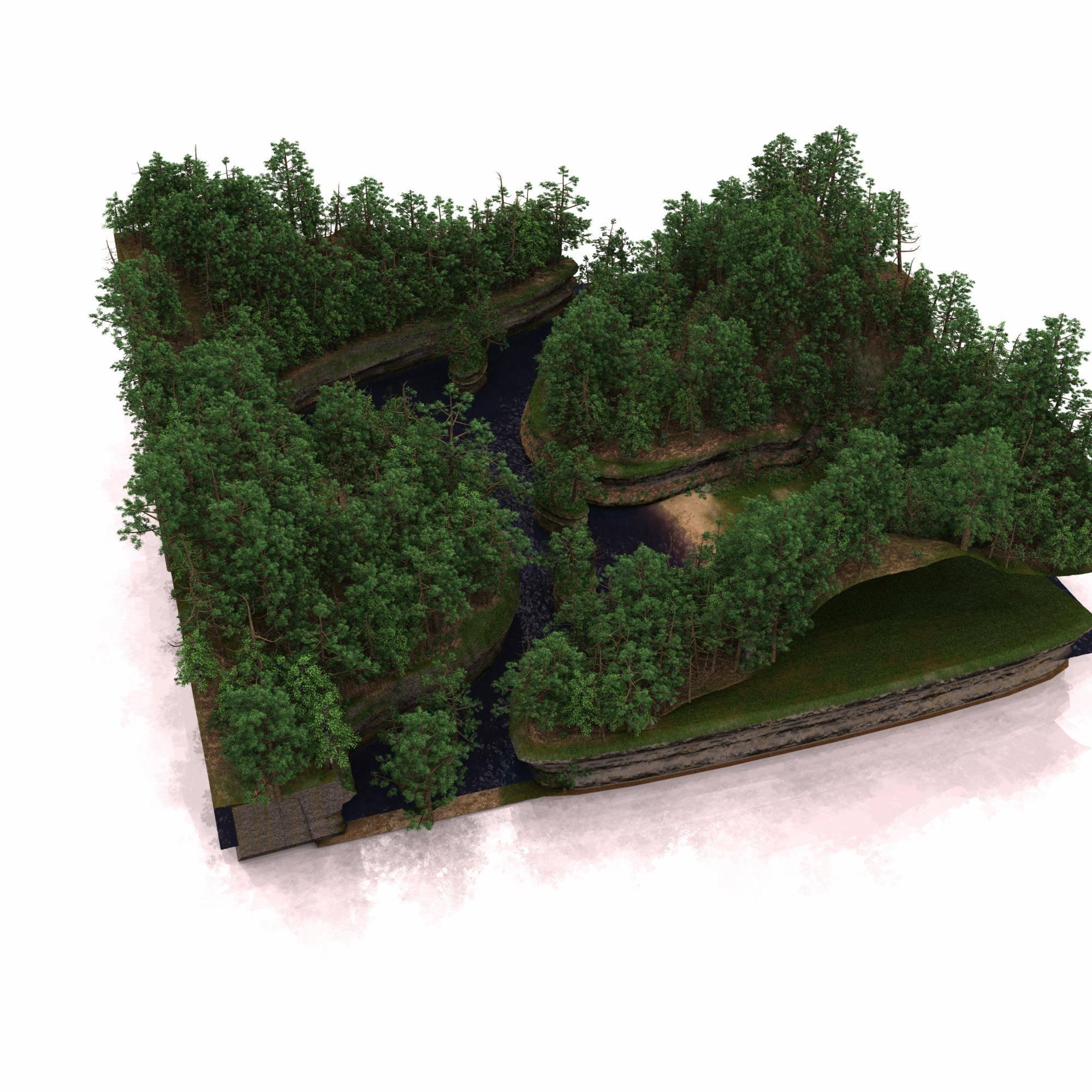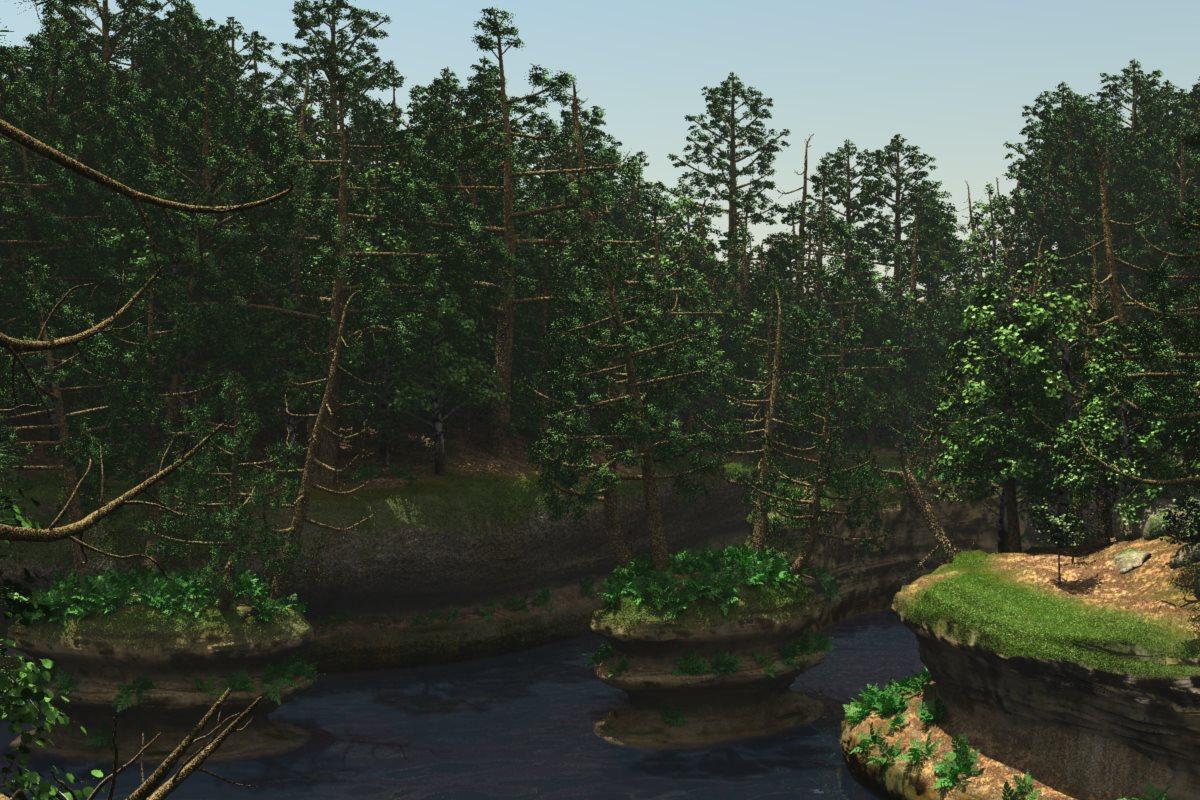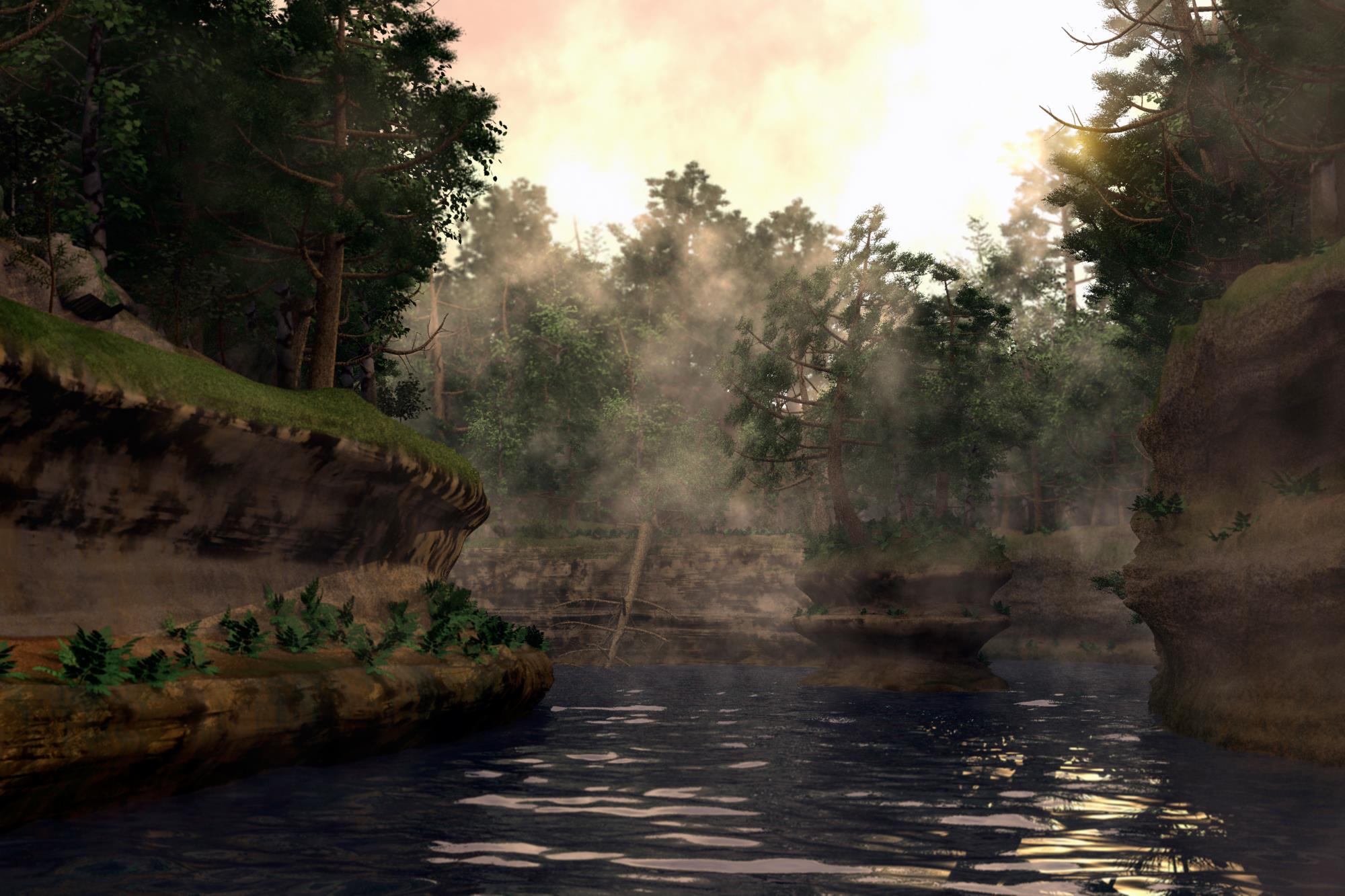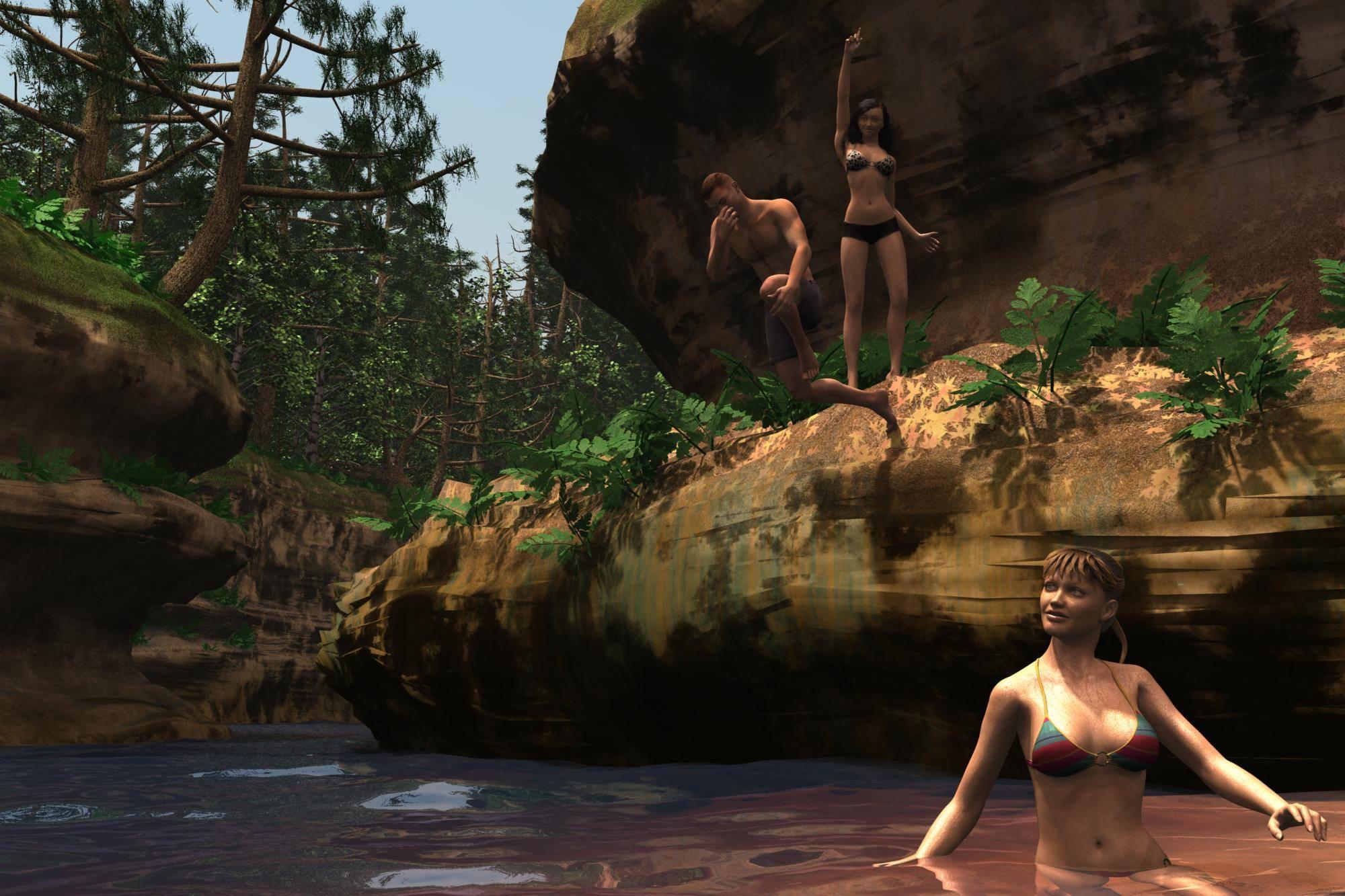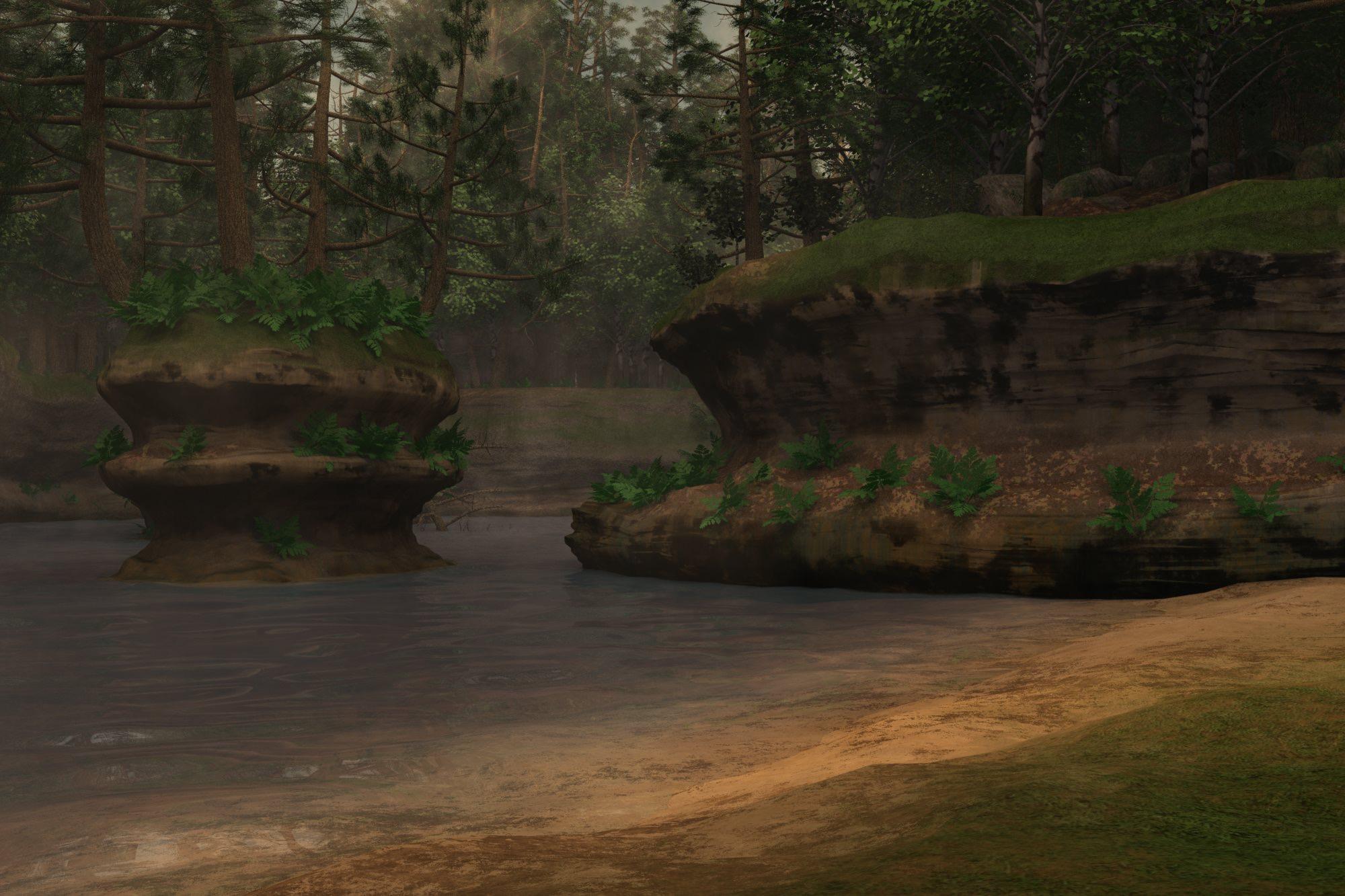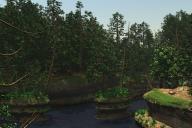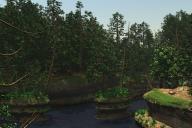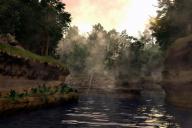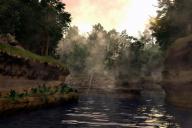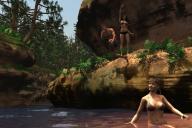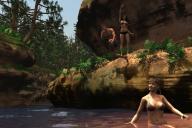 swimming at the Dells.jpg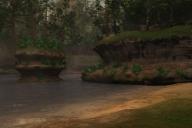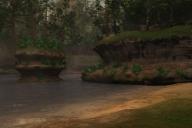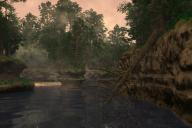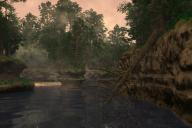 Dells beach-morning02.jpg
Post edited by evilproducer on