SRMS and Supersuit Basic Suit
Costello
Posts: 95
I am trying to fit the Basic Suit from the Supersuit for Genesis to my Genesis figure using the Sickle Rigging and Morphing System (SRMS).
http://www.daz3d.com/genesis-supersuit
http://www.daz3d.com/sickle-rigging-and-morphing-system
I am mainly using the SRMS to give me a more natural cloth drape across the chest of a female character. I have reviewed the SRMS manual and am trying to figure out which chapter method would be best for this item.

I have imported the Basic Suit, both as the DAZ file and as an OBJ. The manual says to import the suit, then Genesis and then to open Transfer Utility.
It then says to select Genesis as the Source and the Clothing as the Target. I am then supposed to select the SRMS as the Projection Template, but the bar is always grayed out and I cannot select it.
Does anyone have some experience with this product? I'd appreciate any insight.
Thanks much in advance.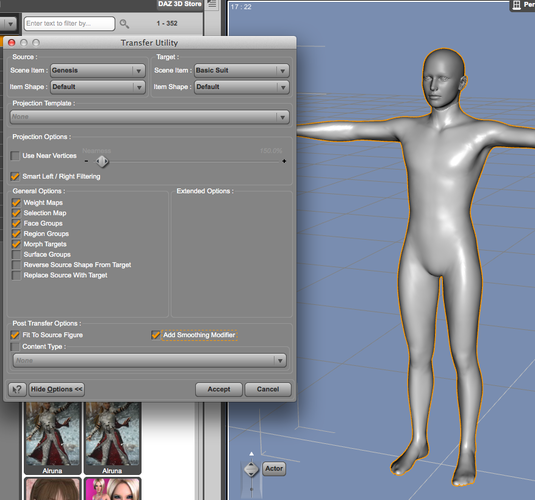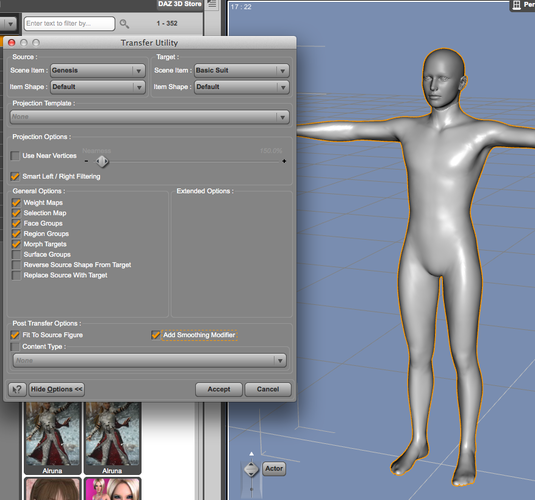 Screen_Shot_2013-07-12_at_11.21_.02_PM_.png